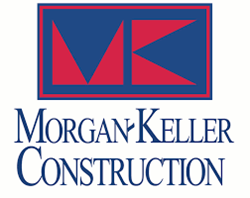 Frederick, Maryland (PRWEB) September 04, 2016
Morgan-Keller Construction is pleased to announce the promotion of Dina Davis to Corporate Marketing Manager. In addition to her current responsibilities, she will now provide marketing oversight to all business groups within Morgan-Keller, Inc.
"Dina's professionalism, enthusiasm, and dedication have been valuable to Morgan-Keller. In this new position, she will continue to enhance the brand of the company," said Jerry Bowman, Morgan-Keller's Executive Vice President.
Dina has over 13 years of experience in commercial construction marketing and has been with Morgan-Keller for the past four years.
Morgan-Keller Construction is a general contracting and construction management firm with offices in Frederick and Columbia, Maryland. For over sixty years, Morgan-Keller Construction has transitioned from a custom homebuilder to one of the region's most respected commercial builders. For additional information, visit our website at http://www.morgankeller.com .