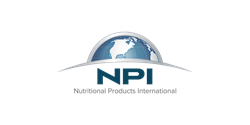 "After years of case studies and research we noticed there was a void for American companies seeking export opportunities abroad, but found the complexity of rules and regulatory procedures in multiple regions intimidating
(PRWEB) September 04, 2016
Mitch Gould, founder and creator of the evolution of distribution, a system which provides a turnkey solution to companies abroad seeking distribution in the United States has now developed NutriExport. NutriExport provides an innovative way for American companies to have a direct path to over 140 countries. NutriExport allows a fast track to global markets with exportation, distribution and promotional capabilities all in one.
"After years of case studies and research we noticed there was a void for American companies seeking export opportunities abroad, but found the complexity of rules and regulatory procedures in multiple regions intimidating. NutriExport provides a solution" company CEO Mitch Gould said.
With distributors placed strategically around the world NutriExport is able to effectively export nutraceuticals, supplements, functional foods and beverages and other kinds of health and wellness products. NutriExport comes equipped with an in house regulatory specialist with an in depth understanding of global laws, regulations and international best practices.
"It was obvious that consumers around the world seek American manufactured products, which are seen as quality and research driven. Now with this solution we are able to offer new and exciting health, wellness and beauty brands opportunities throughout North and South America, Asia, Australia, Europe and Africa," Gould said.
Gould, with over 30 years experience and a billion dollars in sales, has penetrated virtually every area of distribution and has successfully sold into globally known retailers such as Costco, GNC, Target, Wal-Mart, Sam's Club, CVS, Rite Aid and Walgreens to name a few.
Gould goes on further to state having worked with some of the biggest names in sports including Steven Seagal, Wayne Gretzky, Chuck Liddell, Ronnie Coleman, and Hulk Hogan, among others, "I was looking for a new challenge as I realized the global marketplace is the future."
For more information about NutriExport and its services, visit its website at http://nutriexport.com