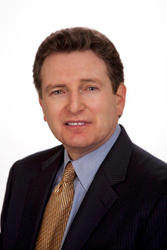 (PRWEB) September 06, 2016
CAPDM's members are distributors of pharmaceuticals and other health-related products. Making certain that the product they are responsible for is well protected is extremely important in any industry, but vital when dealing with the products that CAPDM members transport and warehouse.
Mr. Brandman's presentation is entitled, "TODAY'S SECURITY THREATS: HOW VULNERABLE IS YOUR COMPANY?"
Mr. Brandman will discuss Best Practices for effectively protecting valuable inventory from employee theft, product tampering, fraud, smuggling and terrorism. Attendees will have the opportunity to learn how companies have been victimized from one of the security industry's most respected experts, who has worked with pharmaceutical companies for over 35 years.
Barry Brandman has authored two security manuals, Security Best Practices and The Executive's Guide to Business Security, as well as articles for numerous publications, including Security Management, Corporate Security, Global Logistics & Supply Chain Strategies, Risk Management, Cyber Crime Fighter, and Inbound Logistics. He has also been interviewed by USA Today, Forbes and The Journal of Commerce.
He has been a guest speaker for many prominent organizations including the U.S. Department of Homeland Security, Customs and Border Protection, the Council of Supply Chain Management Professionals, the National Association of Chain Drug Stores, the Healthcare Distribution Management Association, the Logistics & Supply Chain Forum, the International Conference on Cargo Security, and the National Retail Federation.
"Pharmaceutical manufacturers and distributors, as well as their logistics providers, are extremely interested in knowing how to effectively protect their companies from internal and external security threats," explains Mr. Brandman. "Maintaining highly secure supply chains that can withstand sabotage, tampering, theft, and counterfeiting is absolutely essential to a company's reputation and product integrity. Not integrating the very Best Practices carries significant consequences."
ABOUT DANBEE INVESTIGATIONS:
Danbee Investigations, (http://www.danbeeinvestigations.com) is one of the most respected names in the corporate security field, providing professional investigative and consulting services, including undercover operations, vulnerability assessments, C-TPAT and other government security certification program services, an employee Hotline program, auditing and training. Danbee's clients include Fortune 100 corporations as well as privately held companies and law firms domestically and internationally.
ABOUT THE CANADIAN ASSOCIATION FOR PHARMACY DISTRIBUTION MANAGEMENT (CAPDM):
CAPDM represents an industry that supplies pharmacies and hospitals with essential medicines. It advocates not just for pharmaceutical distributors, but also for drug manufacturers and the pharmacies themselves.
On an ongoing basis, CAPDM liaises with provincial and federal governments, and helps them form regulations. CAPDM also hosts think tanks with business leaders and continually provides education forums.