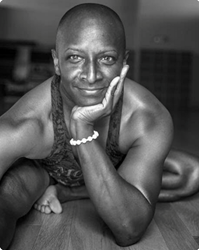 The program is primarily a way for us to give back to the Maui community, as well as getting yogis from around the world together to learn from each other.
Wailea, Hawaii (PRWEB) September 03, 2016
Maui Yoga Studio along with the Andaz Maui resort and renowned yogi Zeek Vincent are to present a complimentary teacher training program on Maui. From October 24 to November 18, 2016, aspiring instructors are invited to gather on Maui for daily giveaways, events, live music, and varied yoga instruction. 26 will be selected for the program. The event will benefit the community on Maui and generate donations to many of its charities.
The 30-day training program will include building traditional yoga skills and learning elements such as vinyasa sequencing, the art of self-enhancement, and building the self-confidence to command and teach a class. Attendees will learn to read the body and its physical and mental energy in order to better shape their students. The event will also feature extras such as glow in the dark yoga and meditation walks. It is a full certification program that meets the guidelines of Yoga Alliance RYT200.
Featured instructor, Zeek Vincent, is the founder of Z-Flow Power Yoga. He has 17 years of extensive yoga experience in Baptiste yoga, Ashtanga yoga, and Yin yoga. The proceeds from the training program will benefit Vincent's philanthropy as well as other local charities around the island.
In the weeks following, the studio will also offer teacher training for local residents, a yoga retreat, and a prenatal yoga retreat.
Aspiring yogis can apply here: http://www.mauiyogastudio.net/maui-yoga-free-teacher-training/