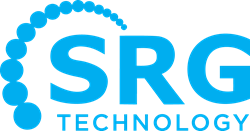 I am ready to position SRG Technology to help education achieve the results they envision for their students.-Gail Pierson
Fort Lauderdale, FL (PRWEB) September 06, 2016
SRG Technology announced today that Gail Elizabeth Pierson, SRG Technology's former Senior Vice President of Consumer Engagement and current Board of Managers member, has taken on the position of Chief Academic Officer. "We couldn't be more excited or confident about Gail leading our education vertical," said Founder and CEO Neil Sterling. "Gail's knowledge, expertise and talent will help us to continue to grow SRG Technology's name in the education marketplace."
As a publishing professional and dedicated educator, Pierson has more than 25 years of executive experience and success in education publishing, products and services. Pierson's expertise encompasses start-ups, business strategy, operations management, product development, digital publishing, and sales and marketing. Pierson's prior positions include working with Houghton Mifflin Harcourt Publishing, Riverdeep Inc., BBN Technologies, and The Christian Science Monitor.
Pierson is enthusiastic to begin her new role. "I am thrilled with the new challenge," she said. "The education marketplace is changing and growing, and K-12 districts are ready to use technology in exciting and creative ways. I am ready to position SRG Technology to help educators achieve the results they envision for their students."
Pierson continued, "With our products BlenderLearn™ and BlenderConnect™, we are already leading the way in education, offering real solutions to improve student learning and performance in districts. I am immensely proud to be part of that."
To learn more about BlenderConnect and BlenderLearn, and the rest of SRG Technology's solutions, visit http://www.SRGTech.com.
About SRG Technology
Founded in 2007, SRG Technology developed Blender™ — a suite of cutting-edge software solutions designed to drive performance improvements through enhanced data collection and analysis; personalized recommendations; and the creation of individualized action plans. SRG Technology is focused on elevating performance, increasing productivity and ultimately improving end-user outcomes in education with BlenderLearn™, healthcare with TopCare powered by Blender™, geo-positional security with BlenderRM™, and consumer engagement and outreach with BlenderConnect™. SRGT is poised to set the benchmark for innovative, disruptive technology solutions that elevate performance, increase productivity, and make a difference in our daily lives.