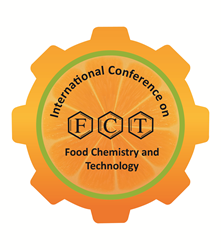 Food Research: Innovation and Inspiration for Future Challenges
Santa Clara, CA (PRWEB) September 03, 2016
The II International Conference on Food Chemistry & Technology at Las Vegas, NV organized by United Scientific Group on November 14-16, 2016 (FCT-2016) would pave a platform for the world's top experts on food research to meet. FCT-2016 will bring together the senior level experts with a perfect blend for multidisciplinary collaboration between young researchers, education scientists, technologists and food industry representatives from all over the world.
Focusing on latest technological developments in the food research, FCT-2016 features plenary speaker Prof. Dennis R. Heldman from The Ohio State University delivering a talk on "Optimizing the design of preservation processes". Prof. Heldman served as President of the Institute of Food Technologists (IFT) from 2006 to 2007, and is an internationally well-known for contribution to education and research in food engineering.
The second edition presents high-level panel discussion on "Antibiotic activities of food-compatible compounds and plant extracts against nonresistant and antibiotic-resistant foodborne pathogens" by Dr. Mendel Friedman, United States Department of Agriculture (USDA).
A special feature presentation "A novel highly-sensitive inorganic arsenic speciation in rice by a gas chromatography coupled to tandem mass spectrometry in combination with one step derivatization technique" will be given by Prof. Mun Yhung Jung, Woosuk University, South Korea. There will be a workshop on "Advanced Food Technologies: thermal and non-thermal" by Dr. Wenjie Liu, General Mills, USA would be the highlight of the event.
Featured speakers of FCT-2016 includes:

Elizabeth H. Jeffery, University of Illinois, USA
Mark Failla, The Ohio State University, USA
Sam K.C. Chang, Mississippi State University, USA
Margaret Barth, California Baptist University, USA
Nathan S. Bryan, Baylor College of Medicine, USA
Isil Gazioglu, U. S. Food and Drug Administration, USA
Alvin Lee, Illinois Institute of Technology, USA
Josip Simunovic, North Carolina State University, USA
Romdhane Karoui, Artois University, France
Carmen Barba, Institute Nationale de la Recherche Agronomique (INRA), France
Concettina La Motta, University of Pisa, Italy
Sarkisyan Varuzhan, Federal Research Centre of Nutrition and Biotechnology, Russia
Sotirios Kiokias, National Technical University of Athens, Greece
Isabel M.P.L.V.O. Ferreira, University of Porto, Portugal
Luisa Custodio, University of Algarve, Portugal
Yong Zhao, Shanghai Ocean University, China; and more
For more details of the speakers, please visit: http://www.unitedscientificgroup.com/conferences/food-chemistry-and-technology/
Conference Proceedings:
All accepted conference abstracts will be given a DOI number and published in a special issue of the open access Journal of Food Chemistry and Nanotechnology (JFCN). In addition, full text papers will also be considered for the special issue. All published articles of JFCN will be indexed in AGRICOLA database and accessible to a broader range of audiences. AGRICOLA (AGRICultural OnLine Access) is a database created and maintained by the United States Department of Agriculture/National Agricultural Library.
JFCN is driven by world widely recognized researchers in the field including Prof. Mun Yhung Jung, PhD; Woosuk University, South Korea, as Editor-in-Chief; and our esteemed Editorial Board, who help ensure articles meet the high standards required for publication.
The journal will publish four issues a year, and will include original research papers, short communication, mini- or comprehensive review papers, letters, and critical commentaries relating to food chemistry and food nanotechnology covering bioactive constituents and micronutrients, antioxidants, food flavor, active-packaging techniques, nanosensors for detection of contaminants and toxins, nanoencapsulation, nanofiltration, food safety and toxicology, enzymatic and microbial changes of food properties, quality control and assurance, nutrition, engineering, and analytical methods. For more details, PS: http://unitedscientificgroup.com/journals/food-chemistry-and-nanotechnology