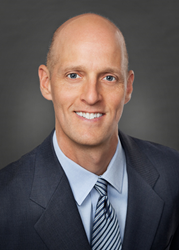 "Clients can easily invest according to their personal values in a diversified manner and feel good that their money is in sync with their beliefs."
SANTA BARABARA, Calif. (PRWEB) September 06, 2016
Investors can make a difference with their money using a newly developed socially responsible offering from Mission Wealth, a nationally recognized wealth management firm specializing in life transitions.
Mission Wealth announces the firm's Social Values Portfolio, a turnkey strategy for clients and investors who seek both societal good and financial return.
"The introduction of the Social Values Portfolio is in perfect alignment with Mission Wealth's purpose as a business to serve both our clients and the community at large," said Mission Wealth CEO and founder Seth Streeter. "Clients can easily invest according to their personal values in a diversified manner and feel good that their money is in synch with their beliefs."
The well-established and growing approach of aligning one's beliefs with one's investments is often called socially responsible investing, or SRI. At least $21 trillion is professionally managed worldwide under an SRI mandate, according to the Global Sustainable Investment Alliance.
"The rapid rise in SRI and impact investments has caused companies to take note that investors are now voting with their dollars," Streeter said. "This in turn has put pressure on companies to adopt more humane and planet-friendly practices that help society as a whole."
Mission Wealth has been offering highly customized SRI portfolios for a few years, and the firm found that there was high demand for a managed investment that sought out companies with socially responsible values and excluded companies with controversial products and/or records.
"We, like the industry, have evolved over time and have refined our SRI offering as our knowledge, data and capabilities have improved. Our SRI strategy now screens thousands of global companies, selecting the best-in-class within each industry sector according to in-depth environmental, social and governance (ESG) criteria," Mission Wealth Senior Portfolio Manager Kieran Osborne said. "This approach enables us to invest in a broad range of companies that promote socially responsible values, while maintaining index-like diversification."
Mission Wealth manages over $1.3 billion in assets and serves over 750 families nationwide.
About Mission Wealth
Mission Wealth's vision is to provide caring advice that empowers families to achieve their dreams. The founders were pioneers in the industry when they embraced the client-first principles of objective advice, comprehensive financial planning, coordination with other professional advisers and proactive service. Mission Wealth does not sell any internal products; therefore, the firm's recommendations are solely in the client's best interests. Mission Wealth's holistic planning process helps clients enjoy greater peace of mind.