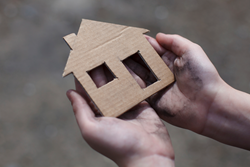 Sacramento, Calif. (PRWEB) September 06, 2016
The committee brings together 11 of the nation's leading population health specialists who are evaluating interventions and policy options to address urban homelessness, particularly the impact of permanent supportive housing on health.
Permanent supportive housing is defined as decent, safe and affordable community-based housing that provides residents the rights of tenancy under state and local landlord-tenant laws.
The committee, under the auspices of the Science and Technology for Sustainability Program and the Board on Population and Public Health Practice, will produce a consensus report with findings and recommendations.
The committee will assess whether permanent supportive housing programs have improved health outcomes and affected health-care costs for various homeless populations, including the chronically homeless as well as those identified as high-users of health-care services.
It also will assess the impact that different housing configurations and approaches to services delivery and financing associated with permanent supportive housing have had on the health of the homeless.