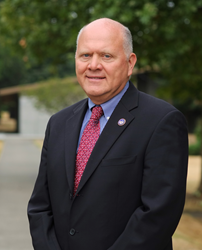 Standard Process has always been a great supporter of... integrated health care, and we are proud to collaborate on a project that will have such a meaningful impact on future generations of UWS students. ~ Dr. Joseph Brimhall, UWS President
Portland, Oregon (PRWEB) September 07, 2016
University of Western States, a leader in educating health care professionals, is launching a capital campaign to create a building on campus for student classrooms, clinical assessment, study areas and a communal space. The project, with a working title of East-West Hall, was recently kicked off by a generous donation from Standard Process, Inc., a manufacturer of whole food nutrient solutions.
Standard Process recently committed to donate $500,000 to UWS to help the university build the Standard Process Commons, which will be located in the newly-created East-West Hall. This new common space will give students, faculty and staff the opportunity to mingle, study and share ideas over healthy beverages and foods. The commons will be a primary entry point to East-West Hall, which will be the largest structure on campus. It will feature technologically-advanced classrooms, a state-of-the-art assessment center, as well as healthy snack options. East-West Hall will join and modernize two existing academic buildings on the UWS campus. The total expected cost of the renovation and new construction for East-West Hall is estimated at $4.5 million.
While the capital campaign for the new building is in the early planning phase, this donation is the result of months of open dialogue and partnership.
"University of Western States is honored to partner with Standard Process as we begin work on the East-West Hall project," Dr. Joseph Brimhall, president of UWS said. "Standard Process has always been a great supporter of the chiropractic profession and integrated health care, and we are proud to collaborate on a project that will have such a meaningful impact on future generations of UWS students."
Standard Process feels this project is a natural fit with their company goals. The organization believes that students who learn about nutrition while they are in school will be catalysts in their practices, sparking positive lifestyle changes in their patients.
"We work with universities to educate future health care professionals about the benefits of a whole food philosophy," Charles DuBois, president of Standard Process said. "I am happy that we are able to partner with University of Western States in providing a transformative space for campus use."
About University of Western States
University of Western States provides a science-driven curriculum that delivers a solid foundation and competitive edge in preparing students for clinical practice. UWS is a regionally accredited, independent non-profit institution dedicated to improving the health of society through its educational programs, research and clinical services. Founded in 1904, the university offers a doctor of chiropractic degree program; master's degrees in Exercise and Sport Science, Human Nutrition and Functional Medicine, Sports Medicine, Sport and Performance Psychology, and Diagnostic Imaging; a Massage Therapy certificate program; approved continuing education programs for licensed health care professionals; and clinic services in four locations through Health Centers of UWS. UWS is a founding member of the Oregon Collaborative for Integrative Medicine, an organization that aims to advance integrative health care through education, research, patient care and advocacy. To learn more about University of Western States and its academic programs, go to uws.edu.