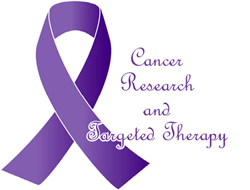 Santa Clara, CA (PRWEB) September 03, 2016
On October 21-23, 2016, United Scientific Group hosts the International Conference on Cancer Research and Targeted Therapy (CRT-2016) in Baltimore, Maryland, hoping to bring together researchers, clinicians, academicians, and health care providers from esteemed institutes and government organizations to discuss the trends and progress in the field of cancer research; and to take another step forward in the field of targeted cancer therapies.
CRT-2016 will converge basic, translational, and clinical research activities in the cancer science field into an environment and provide extensive opportunities for attendees to build connections, foster partnerships and generate multidisciplinary research.
CRT-2016 will cover a wide range of topics in cancer: including etiology, epidemiology, metabolic reprogramming, environmentally altered cellular metabolism, cancer prevention & vaccine development, new drug development, and multidisciplinary treatment. More than 75 cancer science research experts will give oral presentations; keynotes and special talks at the meeting will provide valuable insight about various current works in the field. The line-up of keynote and special talk speakers includes:

Simon Robson, Harvard Medical School, USA
Panos Z. Anastasiadis, Mayo Clinic, USA
Mark Woodward, University of Oxford, UK
Wlodek Lopaczynski, Bethesda, Maryland, USA
Samy L Habib, Roswell Park Cancer Institute, USA
Leslie C Costello, University of Maryland Greenebaum Cancer Center, USA
Tamara Lah Turnsek, National Institute of Biology, Ljubljana, Slovenia
A special session, "Anticancer Drug Discovery from Mother Nature: Progress and Promise," is scheduled at the summit. The main focus will be on the areas of identifying novel natural compounds present in plants, animals and organisms from land, water and air for prevention, diagnosis and treatment of cancer, unraveling the structure and function of such compounds, understanding the molecular mechanisms inherent to these compounds to prevent/treat cancer and safety/efficacy/cost studies in in-vitro/in-vivo models to expand our understanding in the use of natural products for cancer prevention/therapy.
To register or learn more about the conference, please visit: https://unitedscientificgroup.com/conferences/crt-2016/
About the Organizer
United Scientific Group (USG) is an expert-driven initiative led by the editor's association and the advisory board which includes academicians, researchers, and industry leaders across various fields of research. USG provides a broad range of services in the fields of science and technology including publishing, conducting world class scientific events, and holding highly interactive and proficient world forums. For more information, please visit: http://unitedscientificgroup.com/