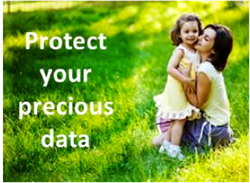 Connect23.com offers a family-friendly and safe social media solution because its unique business model is free of corporate advertising and consumer profiling. #UnlimitedLife #GetThere
San Diego, Calif. (PRWEB) September 06, 2016
At an increasingly alarming rate, "free" social media companies profile consumers' life stories for profit. As a result, online activity, and not just credit habits, influences the ability to get a home loan. Social media corporations now document political views, sexual orientation, medical conditions and more.
Online tracking and consumer profiling is at the core of "free" services. Advertising based business models requires the collection of staggering amounts of personal data. By micro-profiling consumers, web companies leverage uses' memories and online activity for their profit. Clearly, the need for a family-friendly, privacy-first and safe social media solution grows.
Imagine a new, consumer-focused and independent company that has joined and strengthened the emerging private and safe social media movement. Such a company requires a business model void of all tracking and consumer profiling interests. That company is Connect23, LLC.
"At Connect23, the consumer, and not the advertiser, is the customer. Connect23's existence is 100% dependent upon pleasing the individual consumer. At other so-called free sites, their business model only generates revenue by selling personal life stories and intimate life details for profit. The business model at Connect23.com is void of any advertising interests in consumers lives," states Steve Twyman, founder of Connect23.
The family-friendly and safe social media solution at Connect23 offers security and privacy because advertisers are not reading every post. Steve Twyman explains, "Social media is all about safe and private communication with friends and family. Why should anyone profile personal posts? Why should memories be sold for profit?"
The difference between Connect23 and other social media alternatives is the business model. The Connect23 business model, based upon on a very small periodic fee, remains independent of external corporate interests. Steve Twyman continues, "Consumers purchase anti-virus software to protect their personal life details. It certainly makes sense to extend that protection to social media."
As corporations continue to leverage consumers' deeply personal life stories for profit, it is increasingly important to explore alternatives. If one is concerned about detailed consumer profiling by giant tech companies, then consider the trusted, family-friendly and safe social media solution at Connect23.com. It is easy to switch because Connect23 offers a package to sign up family and friends at once.
Connect23 offers a family-friendly and safe social media solution because individual consumers, not advertisers, drive its business model. It is easy to join and fun to use. Communicate without worry and join Connect23 right now.
#UnlimitedLife - #GetThere