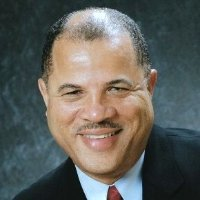 Leverage the Co-op Vote, and Go to the Polls this November!
Washington, D.C. (PRWEB) September 06, 2016
Recently, Everything Co-op dedicated a show to support getting out the vote for the upcoming Presidential election. Gabe Snow and Laura Vogel, of NRECA's (National Rural Electric Cooperative Association) Co-ops Vote Team, discussed the Vote.coop website with Vernon Oakes, host of Everything Co-op, a weekly radio show sponsored by National Cooperative Bank. Vernon was so astounded by the statistics cited regarding voter turnout during the primary elections, and equally impressed by the work that NRECA is doing to change those statistics, that he is releasing the podcast of the show with a direct link to the Co-ops Vote Website. To listen to a podcast of the show, click here.
According to the New York Times, only 9 percent of primary voters selected Donald Trump and Hillary Clinton as the presidential nominees. About 28.5 percent of eligible voters participated in the primaries overall, according to the Pew Research Center. Most of the nation chose not to vote. During the show, it was noted that the decline in rural voting in the 2012 elections was 18 percent—twice the decline seen nationally. That's why electric co-ops all across the country have launched Co-ops Vote to boost voter turnout in rural communities served by co-ops. Co-ops Vote is a non-partisan project of America's Electric Cooperatives, designed to inform both co-op members and the candidates on key issues facing electric co-ops, and encourage them to support their co-ops and the communities they serve when they go to the polls. The organization does not endorse or recommend any candidates for election, but offers access to information that will make it easier to get out and vote in November.
The Co-ops Vote website is a great resource. Although the site provides information about issues facing electric cooperatives, the site has so many resources that any voter can benefit from a visit. The site includes a Voter Resources page that offers links to voter information, including: a list of upcoming elections, Absentee Ballots, a polling place locator, and a list of Early Voting sites. If a person has not registered to vote, or wants to find out if their name is still listed on the roster; they can find out how to register in their jurisdiction, and verify their eligibility to vote. Visitors to the site can also review information on Presidential candidates, and other candidates associated with their voting districts. Co-ops Vote is your one-stop Vote site.
In keeping with the sixth cooperative principal of "Cooperation Among Cooperatives," Everything Co-op supports NRECA's expression of their "Concern for Community," which is the seventh cooperative principal. We invite you to visit vote.coop, and take advantage of the wealth of information that is made available to you.
Everything Co-op focuses on issues and programs that impact the cooperative movement. The show airs on Thursdays from 10:30 – 11:30 am EST on Radio One's premiere station WOL 1450 AM in the Washington, DC Metro Area. If you do not live in area, you can listen to Everything Co-op on the Tune-in Radio application or website; or via the live stream on WOL's website at http://www.woldcnews.com.