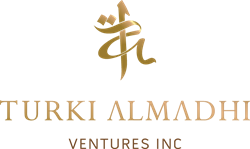 Solutions that make life easier are always winners!
New York, New York (PRWEB) September 06, 2016
Mr Turki Almadhi has just wrapped up the second round interviews with startups from both Collision 2016 and Rise 2016 conferences held this year. All contenders were requested to meet to present, and pitch their investment opportunity to Mr. Almadhi himself online. Mr. Almadhi was surprised at the effort and quality of the presentations, and the fair opportunities that were presented: "I am so excited to move forward with a select few startups that really seem to be on point with their market research, and are targeting an up-and-coming market."
Mr. Almadhi's personal interests in both innovative technology surrounding social media has driven the selection process for initial investments. He believes that the ever changing insatiable need of social media to be constantly changing and adapting to trends, and appeals to markets across the board is not something that just anyone or any one company can accomplish. He is focusing on out of the box, brand new and innovative ideas that take a tried and tested concept and makes it better: "The target market changes daily, and it is hard to track the trends – being able to find a startup that is willing to accept the ebbs and flow of that climate is definitely something that catches my eye."
Mr. Almadhi also has a keen interest in local regional solutions that cater to a specific demographics and market: "Solutions that make life easier – are ALWAYS WINNERS. You can't go wrong with something that can easily integrate into people's lives and become the norm."
Rise 2016 showcased quite a few exceptional local regional solutions that may not work everywhere, or make sense everywhere, but there it does. These startups use minimal investment to achieve their dreams. Turki Almadhi Ventures Inc. is also very excited about these unique local regional opportunities that cater to different regions worldwide. Rise 2016 introduced Turki Almadhi Ventures Inc to Asian Pacific startups that fall under this category, and he hopes to meet more in upcoming conferences.
Turki Almadhi Ventures Inc will be conducting final interviews for investment opportunities before the end of Q3, with hopes to finalize all investments and contracts by Q4 2016.
The Turki Almadhi Ventures Inc. fund is a privately funded corporation established in 2003 and that is based out of New York City. For media and press inquiries please contact Elle Jacobs directly at +1 646 783 0161 or through email at hello(at)turkialmadhi(dot)com. Please visit the website at http://www.turkialmadhi.com