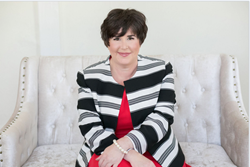 The win is particularly meaningful to me because I love this client and will always remember the compassion and kindness they showed me when I was physically impaired
Santa Rosa, California (PRWEB) September 07, 2016
Santa Rosa resident and land use attorney, Tina Wallis of Carle, Mackie, Power & Ross, secured a hard fought and substantial win for her client, local Buddhist center, Ratna Ling. This is the second win for Wallis and Ratna Ling against a local residents group calling itself Coastal Hills Rural Preservation. In the case Sonoma County Super. Ct. No. SCV255694, Coastal Hills Rural Preservation vs. County of Sonoma & Jack Petranker, the Hon. Elliot Daum of Sonoma County Superior Court ruled in favor of Ratna Ling and the County of Sonoma back in April 2015. Coastal Hills Rural Preservation appealed Judge Daum's trial court decision and took the case to the First District Court of Appeal. However, on August 31st Justices Hume, Marguiles and Dondero at the First District Court of Appeal ruled against Coastal Hills in Case A145573 (Sonoma County Super. Ct. No. SCV255694).
Wallis has successfully proven to the Sonoma County Superior Court and First District Court of Appeal that her client's expansion plans for a Buddhist retreat and printing facility in the forested hills northwest of Cazadero did not violate California's Environmental Quality Act ("CEQA"). This is a monumental win for Tina Wallis and the Ratna Ling Buddhist Retreat Center because it concludes a multi-year land use battle with an opposition group calling themselves the Coast Hills Rural Preservation over the retreat center. In both rulings, Judge Daum and Justices Hume, Marguiles and Dondero took a point-by-point approach to the lawsuit and found neighbors' arguments insufficient to persuade them to overturn the county's approvals.
Attorney Tina Wallis who has worked with Ratna Ling since 2012, has stated this ruling is particularly meaningful to her. "The win is particularly meaningful to me because I love this client and will always remember the compassion and kindness they showed me when I was physically impaired". While working to secure the County's approvals, on February 21, 2014, Ms. Wallis fell down a flight of stairs and proceeded to have metal rods put into her leg. A dedicated attorney, Ms. Wallis did most of her work on this case after her operation, on crutches with use of only one leg. "I was doing physical therapy five times a week for an incredibly long time", explains Wallis. "I had to hire someone to drive me everywhere and carry my stuff because my injuries were so serious." Last week's ruling is a testament to Ratna Ling's contributions to the community and their attorney, Tina's Wallis' perseverance and top-notch legal skills.
Tina Wallis advises clients on land use, environmental, and groundwater matters including General Plan and zoning issues, compliance with California's Environmental Quality ACT(CEQA), land use entitlements, and conservation easements. Ms. Wallis does transactional work and litigation. She pairs a comprehensive understanding of the issues with a straight-forward approach to resolve critical environmental, natural resource, project development, and sustainability issues.
Ms. Wallis has guided private and public sector clients through environmental review, securing permits for building and operations such as: wineries tasting rooms, vineyards, alternative energy systems, quarries, subdivisions, hotels, spas, resorts, retreat centers, commercial and retail space, and composting operations. In addition to this, she represents developers in large land acquisitions or sales where the property is entitled, but the project has not been built yet.
Ms. Wallis began her legal career advising counties, cities, and special districts on land use, public works, general government, airport, and landfill matters. During this time, she built a reputation as a fair and respectful problem solver, and is thus highly regarded with those of whom she negotiates on her clients' behalf.