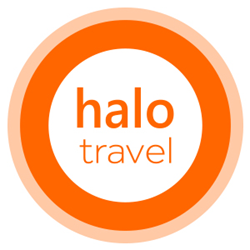 Traveling by train is definitely a fantastic way to explore Europe. However, planning and booking a multi-destination trip to Europe takes a considerable amount of research. Halo Travel is here to make this process a lot easier
Eindhoven, The Netherlands (PRWEB) September 08, 2016
With over 25 years of extensive experience in travel and e-commerce, Halo Travel is an independent online travel agency, which has recently launched its new travel platform.
Based in The Netherlands, Halo Travel is committed to offer the best European travel experience to all those customers that decide to choose Europe as their vacation destination.
"Traveling by train is definitely a fantastic way to explore Europe. However, planning and booking a multi-destination trip to Europe takes a considerable amount of research. Halo Travel is here to make this process a lot easier," says Paulien Pierik, CEO of Halo Travel.
In her previous position as CEO of Eurail.com, Paulien saw the huge demand for European rail travel, but also realized the challenges that many travelers face when trying to understand the different European railway systems. With this in mind, she got inspired and decided to launch a new service.
Halo Travel is specialized in traveling Europe by train. The website sells customizable rail tours through Europe, as well as various other rail products, such as Eurail and Interrail Passes. "The train tours are the perfect solution for those customers who would like to have a pre-planned itinerary, with arranged train times and seat reservations, all in one package. Our prices vary depending on the number of destinations that the trip includes. As an example, from US $329 you can buy a 5-destination trip in Spain, starting in Barcelona and ending in Granada."
With a pre-planned trip and tickets, there is no need to figure out where to go or which stations to depart from. No need to learn how to read a timetable or find seat reservations. Moreover, there is no need to figure out all different websites and understand how the train systems of different European countries connect to each other. For families, first timers in Europe or senior travelers, this way of travel is very easy and convenient. Instead of keeping themselves busy with arranging their transportation, customers of Halo Travel can spend their time and energy enjoying Europe's beautiful cities.
Whilst most companies mainly focus on technology to simplify train travel, Halo Travel also takes a different approach by providing personal service and research. "Sometimes, you just want to talk to someone who can help you plan a trip to a new and unfamiliar place," says Paulien. Halo Travel's team of travel experts is available via chat to assist customers with planning and booking a rail trip through Europe. This way, each trip can really be customized to the personal wishes of the customers.
Halo Travel is currently expanding its services by including hotels, sightseeing and flights in its trips. By now, Halo Travel offers more than 20 European rail trips to the most popular cities in Europe and has sold rail tours to customers from over 30 countries worldwide. With a strong focus on customers from the USA, Canada and Australia, the goal for 2017 is to introduce the rail tours to Chinese customers.
"As an introductory offer, all customers interested in a rail tour through Europe, can schedule a free, 30 minute 1-on-1 chat session with one of our travel experts, "says Paulien." They will find the best rail trip through Europe for you."