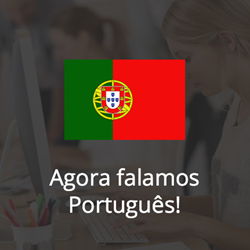 (PRWEB) September 13, 2016
mSpy, the global leader in parental monitoring solutions, announces the implementation of the Portuguese language in its support center. Now mSpy Portuguese speaking customers will receive mSpy brand high-quality customer care in their native language calling 0 800 591 5100 (Brasil) and +351 308 802 223 (Portugal).
Globally, over 270 million people speak Portuguese. It is the official language of Brazil, Portugal, Angola, Guinea-Bissau, Cape Verde, Mozambique, and São Tomé and Príncipe. Portuguese also has co-official status in Equatorial Guinea, East Timor, and Macau.
mSpy supplies its parental monitoring services to more than one million users all over the world. The company appreciates every client and pays special attention to its 24/7 customer service. The mSpy support team has been constantly improving its service quality, adding new team members and starting new customer loyalty programs. mSpy's support center processes over 6500 requests monthly, provides assistance in routing and jailbreaking and is constantly ready to provide whatever help customers may need. The implementation of Portuguese in the support center will ensure better understanding and even a higher level of customer comfort. mSpy's primary goal customer's satisfaction which is why it is very important to communicate in all the languages mSpy customers speak.
Today mSpy remains the global leader in parental control monitoring dedicated to satisfying parent needs for the security, safety and convenience of their children. The app consolidates the most recent innovations in mobile monitoring to provide parents with solutions they can rely on.
ABOUT MSPY
mSpy specializes in customized and user-friendly mobile & computer monitoring solutions, by utilizing the latest innovations in monitoring technologies. mSpy's goal is to deliver the fastest and most secure solutions that suit most demanding parental needs and bring guaranteed results at an affordable price.