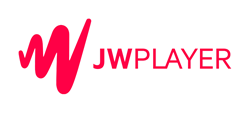 "Providing high-quality video is extremely important for our viewer experience, and as our content continues to grow, we have worked closely with JW Player to extend our distribution capabilities while retaining that quality." - Isaac Zablocki
New York, NY (PRWEB) September 08, 2016
JW Player, a leading digital and mobile video solutions company, working with the Israel Film Center at JCC Manhattan, today launched the first ever Apple TV App dedicated to Israeli and Jewish film and television.
Leveraging JW Player's industry first free app framework for Apple TV, and the newest addition to JW Player's suite of video products, Israel Film Center Stream extends its reach exponentially bringing thousands of hours of cultural content to viewers across the United Sates who may not otherwise have an opportunity to experience.
"The app is a true recognition of the diversity of Israeli films, which will now be further accessible to the public," said Isaac Zablocki, Director of film programs at JCC Manhattan. "Israeli films have been a major part of the international film scene for over a decade, but most of these wonderful films never see full release in the U.S."
The site contains over 200 titles and includes some of the biggest hits, including Israel's submissions for the Oscars, such as Gett: The Trial of Viviane Amsalem, Ajami, The Human Resources Manager, Beaufort, and many more.
The Apple TV App Builder, an open-source product within the JW platform, enables JW Player customers to develop a customized app for new Apple TV devices (fourth generation) with no coding, minimal configuration, and no additional cost. This solution is the industry's first free app framework for Apple TV, and the newest addition to JW Player's suite of video products. The App Builder is available to all levels of JW Platform customers, including the free version. This makes it a significantly more affordable option than competitive offerings on the market.
"Until recently, previous versions of Apple TV were an invitation-only development system for publishers and brands, but with the release of the new device and accompanying tvOS SDK, publishers of any size or budget can get their content onto Apple TV," said Jeroen Wijering, Co-Founder and Head of Product at JW Player.
Israel's TV industry has sparked numerous international remakes and the originals are now available to a demanding public. The IsraelFilmCenterStream.org App will also include access to some of Israel's original TV shows such as all seasons of Srugim, the hit comedy about the dating scene in Jerusalem's Modern Orthodox community, as well as the ground-breaking Arab Labor, created by renowned writer Sayed Kashua, featuring a Palestinian Israeli journalist in search of his identity.
"Providing high-quality video is extremely important for our viewer experience, and as our content continues to grow, we have worked closely with JW Player to extend our distribution capabilities while retaining that quality," said Zablocki. "JW Player's Apple TV App Builder enabled us to put our branded video content on the new Apple TV with no coding and minimal configuration."
###
About JW Player
JW Player is the New York-based digital and mobile video solutions company that pioneered video on the web and is now innovating for the future. Started in 2008 as the world's first open source video player, today the company's customers span the globe across 193 countries and range from Fortune 500 companies to individual bloggers. The company's flagship product, JW Player, is live on more than 2 million sites with over 1 billion monthly unique viewers across all devices — OTT, phones, tablets, and desktops. For more information, see http://www.jwplayer.com.
About the Israel Film Center
The Israel Film Center at JCC Manhattan is the leading resource for Israeli films in America, with the goal of expanding Israel's emerging film industry and promoting Israeli culture in America. The center serves as an exhibitor, promoter, educator, funder, distributor, producer, network organizer, advisor, and festival producer, as well as includes a viewing library and on-line database of Israeli cinema and the leading Israeli film streaming site.