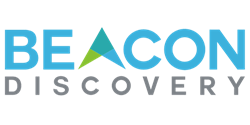 San Diego, California (PRWEB) September 06, 2016
Beacon Discovery Inc. is a newly launched, privately held drug discovery incubator that will efficiently identify and advance molecules targeting G-Protein Coupled Receptors (GPCRs) from concept to clinic.
The founders of Beacon have a wealth of diverse experience in GPCR drug discovery and have delivered more than 20 compounds into clinical development during their careers. The team will utilize this unique multidisciplinary expertise along with state-of-the-art technologies to capitalize on recent advances in GPCR pharmacology.
"The forefront of GPCR research has shifted in recent years from traditional orthosteric receptor-ligand interactions towards understanding allosterism, biased ligands, and persistent signaling" said Dominic Behan, President and CEO of Beacon Discovery Inc. "In addition there has been a revolution in GPCR structural biology. Our extensive experience allows us to leverage these advances to more efficiently drive drug discovery efforts for us and our partners, delivering superior treatments to patients."
Beacon's research assets include a broad array of high throughput and targeted assay platforms addressing emerging GPCR biology, a well characterized diverse compound collection, state-of-the-art computational approaches, and a broad range of in vivo pharmacology expertise and capabilities. The company intends to utilize these platforms to facilitate the drug discovery process both internally, and with global partners.
Beacon has established academic and pharmaceutical company collaborations, and is currently exploring additional opportunities. The company will maintain a focus in CNS research, whilst exploring innovative pathway-directed primary cell-based approaches to target other critical therapeutic areas with high unmet medical need.
Beacon Discovery is headquartered in San Diego, CA.
Contact:
Beacon Discovery Inc.
http://www.BeaconDiscovery.com
+1-858-247-0001
info(at)BeaconDiscovery(dot)com