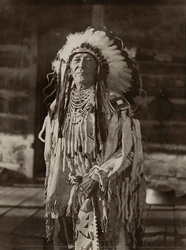 (PRWEB) October 07, 2016
The annual holiday has become a cultural phenomenon since it was first announced back in the early 90's. The idea was to promote unity and cultural sharing with the general public and Native American culture. People are encouraged to partake in pow wows, cuisine, and even taking in Native American art. 2016 has been a banner year for Native American culture. From the recovery of ancient artifacts that were up for auction to the acknowledgment of Native culture and artists in the fashion industry, NativeAmericanJewelry.com believes that this is the year to learn more about Native culture.
To celebrate this holiday, the team at NativeAmericanJewelry.com has decided to launch a 4-day sale, where anyone can browse the company's collection of Native American art and jewelry to receive 10% off any item in the store.
NativeAmericanJewelry.com's collection is comprised of pieces that were made from native artists from the tribes of the Southwest region. The company has worked with the Native American community for a number of years to bring their work to the public. The spokesman of the company, Steven Onida, sees their work as a constant celebration of Native American art and culture and they are proud of each piece within their selection.
Onida also gave a few words on the holiday sale. "People that live in the Southwest know the styles and the fashion that make this part of the country unique. What they don't know is the tradition and passion that go into making real Native American art and jewelry. The precision of hammer hitting hot sterling silver or the hours of patience it takes to get a stone perfectly cut to fit into its setting. These techniques have been used for centuries and are still found today. I think that's what makes them truly unique and why people keep coming back for more."
People that visit NativeAmericanJewelry.com October 7th through the 10th can use promo code INDIGENOUS16 to receive 10% off their purchase at checkout. Guests that are new to the company can expect to find a plethora of traditional and contemporary jewelry, such as turquoise pieces, Kachina dolls, and handcrafted pottery. Onida is confident that people that are looking something truly unique for their home or their outfit will find something that fits their taste within the NativeAmericanJewelry.com collection.