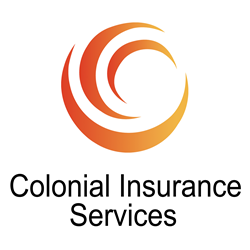 This new partnership will enhance the agency's ability to offer coverage for medium and large trucking fleets throughout the United States.
Norcross, GA (PRWEB) September 06, 2016
Colonial Insurance Services is proud to announce the addition of a new "A+" rated truck liability market to its portfolio of insurance carriers. This new partnership will enhance the agency's ability to offer coverage for medium and large trucking fleets throughout the United States. As one of the leading trucking insurance agents in the United States, Colonial offers truck fleet insurance solutions catering to the specific needs of trucking fleets.
As a result of the constantly changing trucking insurance landscape, many insurance carriers are pulling out or restricting their scope to "super preferred" companies with excellent safety and claims history. Commercial trucking risks are being heavily scrutinized, from ISS scores and trends, to driver quality and turnaround.
According to FMCSA data, more than 50% of all trucking fleets have an ISS recommendation of "Inspect" or "Optional Inspect". Distressed trucking risks have a very hard time finding coverage at a competitive rate. Colonial's new market aims to "fill the void" between the super preferred, "plain vanilla" risks and trucking risks in various degrees of distress due to safety scores, losses, driver quality, or aging equipment.
Colonial's new market will write Primary Auto Liability on an admitted basis in 48 states with auto liability limits up to $1,000,000. Policies are written on scheduled auto, mileage or revenue monthly reporting forms. The targeted classes of business include dry van, reefer and flatbed carriers. Auto haulers, dump risks and hazmat haulers will be evaluated on a case-by-case basis. Drivers with up to 4 moving violations or 2 accidents will be considered.
The new program is open to well-managed trucking operations with 10 or more power units with a minimum of one year in business.
In addition to Primary Auto Liability, Colonial's new market will offer Trucking General Liability, Physical Damage and Motor Truck Cargo coverage, either as a package or as a stand-alone policy.
Colonial's fleet services include:

Safety consulting through Colonial's carriers.
Multiple reporting forms such as revenue, mileage, and unit reporting.
A variety of deposit options and premium installment plans.
Profit sharing physical damage policies
Self-insured retention policies
Comprehensive insurance packages including basic commercial auto coverages, in addition to employee practices liability, occupational accident, workers compensation, excess and umbrella coverages, and more…
About Colonial Insurance Services:
Headquartered in Norcross, Georgia, Colonial Insurance provides primary liability, physical damage, cargo, occupational accident and general liability coverages in 40 states. Colonial is one of the nation's largest providers of commercial trucking insurance and offers insurance programs tailored to each niche of the commercial trucking industry, including dump trucks, hazmat haulers, container haulers, car carriers, and more.
Colonial Insurance works with a wide range of insurance carriers, and its specialty is providing affordable commercial trucking insurance with a personal touch. Colonial is proud to have provided sound advice and affordable trucking insurance policies to thousands of satisfied customers across the United States.
Web site: http://www.colonialtruckinginsurance.com