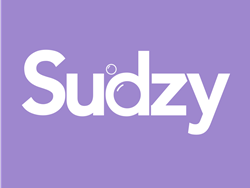 The app and delivery assistance helps me offer the fastest service possible to my customers
Manhattan, New York (PRWEB) September 08, 2016
Tech Startup Sudzy, a leading online service, allows users to find local cleaners and place orders for free laundry pickup and delivery. It offers the consumer the convenience of ordering laundry online and it supports the local businesses of laundromats and dry cleaners. Consumers can maintain the relationship with their neighborhood cleaner and get laundry cleaned and delivered at a competitive price without even having to make a phone call.
Sudzy partnered with nearly 200 laundromats and dry-cleaners in New York City including Manhattan and parts of Brooklyn, Queens, and the Bronx. Prices for wash and fold with a Sudzy participating laundromat can be as low as $.85 per pound depending on the cleaner. The ability of providing a competitive price lies in the connection to local businesses, instead of aggregating to operational cost onto themselves. Cleaners without their own delivery service have access to Sudzy's instant delivery feature called "Sudzy Express", helping cleaners optimize their delivery capabilities and decrease the delivery time to under 30 minutes.
Local laundromats and dry cleaners have suffered a double whammy recently. Rent hikes plus increasing competition from laundry delivery startups that bypass the local cleaner and process laundry outside of the city are driving neighborhood cleaners out of business. NYC tech startup Sudzy is changing that by partnering with local cleaners instead of competing with them. "Customers want an app. I lost a lot of customers to on-demand services that would take orders from customers near my store and send the clothing out of town," explains Michelle Juo of Michelle Cleaners in the East Village. "I have gotten a lot of new and repeat customers from Sudzy. The app and delivery assistance helps me offer the fastest service possible to my customers," adds Abraham Perl, owner of I Load Laundry in Brooklyn.
Sudzy enables laundromats and dry cleaners to accept and process customer orders online, communicate directly with customers without even a phone call, thus defending themselves against the encroaching wave of on-demand laundry startups.
"We created Sudzy because we wanted to free people's time from laundry day, our social goal is to help local businesses strive. Cleaners are in a similar state to where restaurants were five years ago before online food ordering apps entered the market," explains Roy Ganor, CEO of Sudzy. "We built technology where laundromats can offer their customers the convenience of online ordering for the first time. Our partnership with local laundries keeps the quality high and prices low."