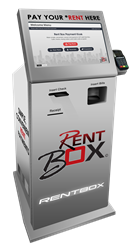 TransAct allows users across a multitude of verticals to sell goods and services from unattended locations worldwide
Aberdeen, North Carolina (PRWEB) September 06, 2016
Meridian, the Customer Experience Leader in self-service solutions, announced the launch of TransAct self-service software application. The new software solution from Meridian offers customers a secure, easy-to-use bill payment application. "TransAct allows users across a multitude of verticals to sell goods and services from unattended locations worldwide," said Paul Burden, Director of Software at Meridian.
TransAct offers custom reports on credit card transactions, cash transactions, cash balances and device state-of-health. "TransAct adds extra value to customers by providing analytics to track transactions, usage statistics and user outcomes and exit points," said Chris Gilder, CEO of Meridian. The self-service solution supports multiple cash configurations and all major credit/debit cards including Visa, MasterCard, American Express, Android Pay and Apple Pay.
TransAct is EMV approved and allows users to make a bill payment, pay for a service and/or pay for an item to dispense. The multi-use bill payment application is built on Mzero Platform, Meridian's industry-leading software solution, which provides system performance management, system security and a wide range of component support. After deploying transactional solutions for customers, Meridian developed TransAct to answer the increasing demand from clients for a scalable transactional software solution.
The self-service software can support a number of devices including printers, card encoders, dispensers and scanners. "TransAct leverages our deep component integration and large component library to allow transactions from a very large inventory of devices to suit nearly any vertical market," said Jeff MacDonald, Director of Software Integration at Meridian. Available features and components for InterAct include VoIP, SMS, Lockers and ID scanner.
Meridian has already partnered with Florida International University, RentBox and Petersburg Area Transit and many others to deploy TransAct across the U.S. TransAct provides FIU students with an easy-to-use solution for making tuition, meal plan and housing payments. Petersburg Area Transit is using TransAct for bus ticket purchase while RentBox is leveraging the software application to advertise rental properties and simplify the rent payment process. "We're very excited to see varying industries use TransAct to conduct business in many different ways," said MacDonald.
Learn more about TransAct by visiting meridiankiosks.com/bill-pay.