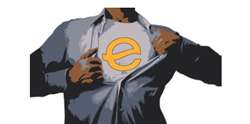 Voted Colorado's Best SEO Agency by Channel 2 and Fox 31 and Rated #1 on LinkedIn, Most Viewed Out of The Top 100 USA Professionals.
Fort Collins, Colorado (PRWEB) September 07, 2016
A specialist in local and national SEO in Denver Metro, Sky High Media has been voted Colorado's Best SEO Agency. It is also now the #1 rated SEO on LinkedIn, out of a listing of the Top 100 professionals in the field. The search engine optimization firm guarantees organic placements in 90-days or less, for local SEO campaigns, and 6 months or less for those running nationally.
A lot of bad press exists around this industry and there's a lot of talk about "black hat" vs "white hat". Most SEO firms do not disclose their exact step by step process for achieving their goals of page one placements and increased traffic, however Sky High Media is well-known for their revelations and insights into various ways to improve conversions.
In a recent Interview, Sky High Media was asked "how" they achieved page-one placements specifically and in an attempt to protect trade secrets and also give the questioning party a firm answer, the CEO Mr. Adler spoke out and gave a simple, easy-to-follow battle plan that sheds light on seven search engine optimization tips for achieving page one rankings, fast.
Mr. Adler went on to say this, "How do I get page one placements? Sounds like you want the ultimate search engine optimization tip...well I can't give you the exact details sir however I'd be happy to share you with you the seven-step process we use to go from zero to one hundred real quick. Step one; we let the client choose their keywords from our software tool. Step two; we then rewrite and ensure quality original and engaging content, keyword-focused across all internal [web] pages..."
"...Step three; we add a proprietary combination of Meta tags to show Google how to index each individual web page. Step four; we rapidly index all page URLs in under twenty-four hours and step five we build high-authority backlinks that Google will index and crawl daily to boost each page's popularity in the SERPs."
"Step six is an on-going process where we send the client end of month ranking reports for a whole year and step seven is our commitment to the client that we will continue to look for additional connections, referrals, sales opportunities and new keywords to take market share with offline."
Sky High Media has built its reputation by being the only search optimization firm to reveal to the general public new and innovative search engine optimization tips and products that guarantee a page-one organic ranking in a specific period of time, and keep placements live on page one of a Google search regardless of future algorithm updates. Its expertise comes from a general understanding of business. The client's best keywords, related to the local target area, which are used to bring a website to the top of search results. This results in local and targeted traffic that converts on autopilot.
In the past, Google algorithm updates could undo any marketing effort. Sky High Media can now promise page-one rankings that will remain even with future updates.* The company understands that the longevity and profitability of a business is determined by the exposure and visibility it has to its target market. Customers rarely go to page two.
Sky High Media therefore finds the best keywords for the client's niche, related to their products and services, which are a guarantee to help drive traffic, increase exposure, and drive profitability. The SEO firm works with small- and medium-sized businesses. These include attorneys, doctors, dentists, and specialty and trade contractors, even entrepreneurs and home business owners. Their primary criterion for working with clients is based on the client needing only a handful of sales and new customers to recoup investments and make an ROI quickly.
Being #1 in the market, Sky High Media also offers a free website audit and report, and up to 30 minutes of phone consultation to go over the report and answer questions.
Request an audit at http://www.irankfast.com/free-online-seo-audit/
To learn more about Sky High Media, LLC, go to http://www.iRankFast.com/
To watch an exclusive interview with Channel 2 & Fox 31: http://kwgn.com/2016/08/01/raise-your-online-profile-with-sky-high-media/
About Sky High Media:
Sky High Media is the #1 SEO firm in Colorado offering the best insights and search engine optimization tips. It is the only firm of its kind to guarantee page-one organic placements for keywords and pages optimized within 90 days for Local and 180-days for National. The firm works with small businesses and entrepreneurs in Denver, Fort Collins, Colorado Springs and elsewhere throughout the United States, helping them to enrich local SEO initiatives and increase conversion rates.