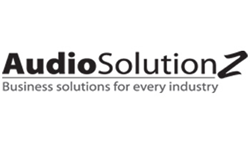 If you have a diverse workforce, it will promote innovation and creativity and allow you to touch base with more diverse customers
Durham, NC (PRWEB) September 07, 2016
AudioSolutionz, one of the country's popular information and training destinations for professionals, regularly hosts webinar on hot topics and latest updates that are important for the HR and payroll professionals. In September, AudioSolutionz has lined up various informative and insightful training session on Workplace Diversity & Inclusion Program, ACA reporting updates, OSHA updates, Payroll Audits etc. among others.
On Thursday, September 22, 2016, AudioSolutionz will host a Live webinar titled "How to Implement a Workplace Diversity & Inclusion Program" with expert speaker Catherine Mattice MA, SPHR, SHRM-SCP, who has been successfully providing programs in building positive workplaces since 2007, to assist one with the process of overcoming challenges faced while implementing diversity and inclusion at workplace.
Workplace diversity is a term referred for the variety of differences that are seen among people in an organization. It may seem very simple; however, diversity constitutes of organizational function, race, personality, age, education, gender, ethnic group, cognitive style, tenure and more. The list is long.
Diversity is about how people perceive others and not how they perceive themselves. Those perceptions among people have an effect in their interactions between each other. In an organization, professionals in human resource are required to effectively deal with issues such as adaptability, change and communication for smooth functioning within the organization. Besides having a workplace which is inclusive of sexual orientation, race and gender (to name a few), there are other organizations that are seeking value in something which is even more easy and common – diversity of thought. Some organizations that used to have a reputation for being parochial or narrow-minded – like say high-tech companies or law firms – are now looking out for talent with out-of-the-box thinking and problem solving backgrounds. Also, besides the rise in corporate web pages which now constitutes of a diversity statement from the CEO, more and more CEOs are using their platform to address the issue of inclusion at present.
It takes time to create an organization culture that celebrates diversity and inclusion, however, this webinar by expert speaker Catherine Mattice, MA, SPHR, SHRM-SCP, will provide unique tools and strategies to help workplaces enjoy the fruits of diversity and inclusion (D&I). The session will explain how to conduct diversity audits, put together a strategic plan, and expanding a talent pool in order to expand diversity in candidates. Attendees will understand how a diverse culture isn't always about avoiding discrimination and building tolerance, but about respect, celebration and collaboration of their differences.
For Registration visit: https://www.AudioSolutionz.com/hr-compliance-employment/workplace-diversity-inclusion-program.html
Get $30 off on our conferences and webinars. Use Code PRWEB30 on checkout (applicable for all purchases).
About AudioSolutionz
AudioSolutionz is the country's leading source of knowledge and training for HR and payroll professionals. Our HR conferences and webinars are conducted by nationally renowned experts and consultants who provide a fresh perspective on human resource and payroll issues and trends. AudioSolutionz offers important updates, regulatory knowledge and compliance information on the hot topics in this industry. It has provided thousands of professionals the opportunity to get answers to their most complex questions directly from experts. To know more visit: http://www.AudioSolutionz.com/