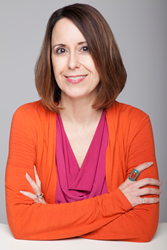 The world needs a generation of young people who feel loved, supported, and free to express themselves fully.
Seattle, Wa (PRWEB) September 08, 2016
Art with Heart founder Steffanie Lorig has announced that she will retire from her position as interim Chief Executive Officer. Lorig has held the leading role in this organization for twenty years, during which time she spearheaded projects to help children and teens express themselves and overcome hardship using the power of creative expression.
On September 19th, Heidi Durham will begin as the new CEO. As demand for Art with Heart's resources continues to grow, her vision will help the organization scale nationally to reach even more youth in need.
"Leading Art with Heart for the last two decades has been a labor of love and passion. I am grateful for the opportunity to have been a part of so many children's lives," says Lorig. "I am very happy with the Board's thoughtful support of my decision to retire from my role and am thrilled that Heidi's outstanding leadership will allow Art with Heart to continue to thrive and bring healing to children in need of emotional support."
Previously, Durham has worked on brand strategy at Starbucks, managing large teams and larger budgets, but it's her heart for service that brings her to this organization. Prior to joining Art with Heart, Heidi took an unpaid sabbatical from Starbucks to work in Ethiopia for Right to Play, showing her clear devotion to serving youth in need. She has also worked as the senior vice president of marketing and engagement at IslandWood, a Seattle-based nonprofit devoted to offering experiential opportunities in nature to inspire environmental stewardship in children.
"I am deeply inspired by Art with Heart's important mission and am honored to build upon such a strong foundation. The world needs a generation of young people who feel loved, supported, and free to express themselves fully," Durham says about the opportunity. She continues, "Spending a decade and a half with Starbucks, I had the good fortune of feeling what an organization with enduring values and a lens for humanity can do for the world. Art with Heart speaks directly to these values, supporting children in extreme stress and trauma situations."
###
About Art with Heart:
For two decades, Art with Heart has been on a mission to help children overcome trauma through creative expression. We envision a world where all children who've experienced trauma can turn pain into possibility. For more information, visit our website or find us on LinkedIn or Facebook.