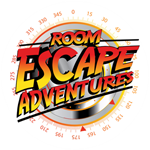 Dallas, TX (PRWEB) September 06, 2016
Like so many Americans, Room Escape Adventures (http://roomescapeadventures.com/dallas) was horrified by the recent sniper attack that senselessly killed several members of the local police force. Room Escape Adventures reached out to the Dallas Police Department and donated 50 tickets to its Trapped in a Room with a Zombie attraction so the Department could auction them off and raise money for the families of the victims.
The company has several other initiatives in progress to support the local police department and to help make the community a happier, safer place. "We are working with the Plano Police Department to offer something for their after-school program as a fun activity for police to interact with the kids in the community," says company founder Marty Lee Parker. "We have also made a discount code for 30 percent off our ticket price that we have offered to all of our local police as a thank you for helping to keep our cities safe."
To relieve some on-work tension and to check out the venue for the tickets they were auctioning off, several members of the Plano PD visited the escape room and had their photo taken with the resident zombie, Dr. Oxy.
The shootings were tragic and part of a long and sad history America is enduring with gun violence, but people and corporations are rallying together to make positive changes.
To learn more about how Room Escape Adventures is making a change or to learn more about the company's adventure-based activities, visit roomescapeadventures.com/about, and https://www.facebook.com/roomescapeadventures.
About Room Escape Adventures: Room Escape Adventures takes participants out of their busy, tech-filled lives and into a situation where they have to rely on their wits and each other in order to beat the game. Rather than watching the action on TV, you are in the action as you plot, plan and hopefully outwit the obstacles standing between you and your freedom. As you and your friends, family or coworkers find the clues and put them all together while trying to avoid being eaten by a zombie, you'll discover team building skills and deepen friendships like never before.
Contact Details:
Marty Lee Parker
Bucket List Productions LLC
701 Taylor Dr.
Suite 2
Plano, TX 75074
Phone: 614-353-3969
Email: info(at)roomescapeadventures(dot)com
Source: Bucket List Productions LLC
###