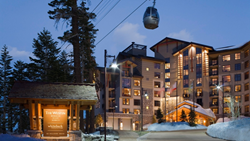 Mammoth Lakes, CA (PRWEB) September 07, 2016
Winter is approaching and the Mammoth Lakes Chamber of Commerce (MLCC) wants to match potential employees with local Mammoth Lakes' employers at the annual Mammoth Lakes Job Fair. The Fair will be held Saturday, October 1, 2016 from 1-4 p.m. at The Westin Monache Resort in Mammoth Lakes.
The Mammoth Lakes branch of the Mono County Libraries, in partnership with the Mammoth County Office of Education, will be conducting workshops to help potential employees make a career plan, update skills and improve communication effectiveness. Topics include Career Development, Interview Skills, Job Search, Resume Writing, and Professionalism. Workshops will be held the week prior to the Job Fair. Visit http://www.monocoe.org and click on Programs to see the schedule of classes available.
The Mammoth Lakes Job Fair, sponsored by the MLCC, The Westin Monache Resort, Sierra Wave Radio, and KMMT/KRHV, will be followed by a networking happy hour inside The Westin's Whitebark Restaurant, beginning at 4 p.m.
Currently Mammoth Mountain Ski Area, Black Tie Ski Rentals, The Westin Monache Resort, Mammoth Fun Shop, Mammoth Mountain Chalets, Stellar Brew, Sierra Employment Services, Mammoth Community Water District and the Town of Mammoth Lakes, among others, have all signed up for a booth at the Fair and all will be looking for employees. Another 15 employers are expected to attend.
If you are a business interested in participating in the Fair, the cost for a table is free for Chamber members and $30 for non-Chamber members. Employers are encouraged to bring some swag, as well as brochures and information about their businesses.
Making a special trip to Mammoth Lakes for the Job Fair? Both The Westin Monache Resort and the Sierra Nevada Resort (SNR) are offering special room rates for the weekend. The Westin Monache Resort is offering a rate of $159 plus tax for deluxe studio rooms with king beds and double pullout couches. Call 888.627.8154 and ask for the Job Fair rate. The Sierra Nevada Resort is offering a rate of $99 plus tax for a standard, two-queen room. Please call 800.824.5132 and ask for the job fair rate to book at SNR.
For more information about the Mammoth Lakes Job Fair, contact Jessica Kennedy at 760.934.2712, ext. 1220 or Jkennedy(at)visitmammoth(dot)com. You can also learn more about the event at http://www.Facebook.com/mammothlaskeschamber.
What: Mammoth Lakes Job Fair
When: October 1, 2016 from 1-4 p.m.
Where: The Westin Monache Resort, Mammoth Lakes
Who: Potential employees and businesses looking to hire
How: Sponsored by the Mammoth Lakes Chamber of Commerce, The Westin Monache Resort, KMMT/KRHV and Sierra Wave Radio in partnership with the Sierra Nevada Resort, Mono County Office of Education, Mono County Free Library and Mammoth High School.
Why: To match employees and employers for the 2016-17 season