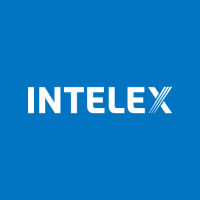 TORONTO, Canada (PRWEB) September 07, 2016
Intelex Technologies, a global leader in the development of environmental, health, safety and quality management (EHSQ) software, is presenting a webinar on Thursday, September 8, 2016 to help professionals from all industry verticals implement a Quality Management Software (QMS) and/or help transition from ISO 9001:2008 to ISO 9001:2015.
Peter Merrill, world-renowned Quality Management Expert and Innovation Advocate, will share his expert insights on how to proactively jump-start your transition. Topics covered will include:
-> Outline the structure of the new ISO 9001:2015 standard
-> Discuss new terminology and interpretations
-> Provide practical tips to help organizations transition and meet the new requirements of ISO 9001:2015
The transition to ISO 9001:2015 represents an opportunity to reassess current infrastructure and invest in a new QMS to help manage nonconformances, audits, quality inspections, document control, management reviews, supplier quality, and/or customer complaints.
WHAT: Intelex Webinar - ISO 9001:2015: An Implementation Perspective
WHEN: Thursday, September 8, 2016, 2:00 P.M.-3:00 P.M. This is a live webinar followed by an interactive Q&A session. Participants will also be able to submit questions during the webinar.
WHERE: Free Online Webinar. To register, visit: http://ilx.media/2cirJe1
WHO: Presenter: Peter Merrill, President of Quest Management and former chair of the American Society of Quality-Toronto Chapter; Moderator: Peter-Elias Alouche, Market Manager at Intelex
Peter Merrill
Peter Merrill is one of North America's foremost authorities on implementation of ISO 9001. He has over twenty years of experience in developing Quality Systems and was one of the first consultants to take a company to ISO 9001:2015. He has been chair of the Toronto section of the American Society of Quality and now chairs the ASQ Innovation Think Tank. Peter has authored the books "Do It Right the Second Time," "Innovation Generation" and "Innovation Never Stops". He is currently President of Quest Management Inc. and a member of the ISO communications team responsible for explaining ISO 9001:2015 to new users.
Peter-Elias Alouche
Peter-Elias Alouche is the Quality Practice Manager at Intelex's Market Strategy team focusing on Quality and Supply Chain management system solutions. Peter-Elias has over 12 years experience in manufacturing, design, quality management, process development, continuous improvement, and new product development. He also volunteers with the ASQ Toronto section as the Communications Co-Chair.
About Intelex Technologies
With more than 1,000 clients and 1 million users, Intelex Technologies Inc. is a global leader in environmental, health, safety and quality (EHSQ) management software. Since 1992 its scalable, web-based platform and applications have helped clients across all industries improve business performance, mitigate organization-wide risk, and ensure sustained compliance with internationally accepted standards (e.g., ISO 9001, ISO 14001, ISO 45001 and OHSAS 18001) and regulatory requirements. Intelex is one of Canada's fastest-growing tech companies and has been named one of the country's Most Admired Corporate Cultures, Best Managed Companies, as well as one of the country's top employers by Aon Hewitt and Canada's Top 100. For more information, visit http://www.intelex.com.
###