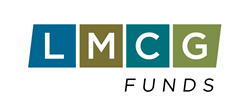 The benefits of US small-cap investing have been established for years – especially when active management is employed.
Boston, MA (PRWEB) September 07, 2016
LMCG Investments, LLC (LMCG) has released a new white paper on the international small cap universe and potential benefits for US investors to consider the asset class now. The white paper, titled "Four Reasons to Consider Investing in International Small Cap", (available at this link) highlights four distinct reasons US investors may want to consider international small caps as a strategic allocation within their portfolios. These include a deep and broad universe of stocks to choose from, inefficiencies within these markets that favor active management, diversification within an international stock allocation, as well as smaller international companies being less exposed to currency fluctuations than their large cap counterparts.
The benefits of US small-cap investing have been established for years – especially when active management is employed. While it is now commonly accepted to dedicate portfolio allocations to US small-caps, as well as international large and even emerging market large-caps, international small caps have been relatively unexplored. LMCG suggests investors should reconsider this asset class as without it they are ignoring more than 40% of total stocks in the global universe and about 14% of global market capitalization.
According to the paper, the potential benefits of adding an allocation to international small caps include:
The Opportunity is Large: International mid and small caps offer a vast opportunity set across global markets and particularly in developed international markets where they represent 91% of the equity investment opportunities. In addition to the size of the opportunity, only 5% of the assets invested in this huge universe are actively managed, suggesting an unusual opportunity for skilled managers able to take advantage of the dispersion between the best and worst stocks.
Capture Inefficiencies: Unlike in closely followed large cap markets, the international small cap universe is marked by information inefficiencies, which is conducive to active management. In fact, the median active manager performance for international small caps (EAFE) was able to add more than twice as much excess return compared with the median international (EAFE) large cap manager from 2004 to 2015.
Diversification: Including the wider universe of international small caps helps to diversify global stock portfolios that tend to be dominated by the biggest names. Additionally, international small companies tend to be focused on their local markets, providing purer international exposure than larger, multinational firms.
Less Currency Impacts: International small cap companies tend to be less affected by currency changes. Also, international small cap currency fluctuations tend to be easier to model for smaller companies than for multinational firms that have a variety of currency impacts to manage, including those within emerging markets.
For more information on LMCG visit: http://www.lmcgfunds.com/.
About LMCG
LMCG Investments (LMCG) is a Boston-based investment management firm. We offer a broad range of investment strategies to institutional and private clients including corporate and public pension plans, foundations, endowments, family offices, mutual funds and individuals. Our firm has been built by attracting talented investment teams that bring extensive experience and specific expertise in their respective market segments and investment strategies. We recognize that independent thinking drives investment performance and we reinforce the autonomy and integrity of our investment teams.
LMCG manages equity portfolios across a range of market caps, investment styles and U.S. and international regions, as well as liquid alternatives, structured credit and U.S. fixed income securities. Our investment teams, together with our leadership, operational, compliance and client service teams, share the common goal of delivering superior investment performance to our clients.
Disclaimer:
Equity Risk. The Fund's equity holdings, including common stocks, may decline in value. The value of a security may decline for a number of reasons, which are detailed in the prospectus.
Foreign & Emerging Markets Investing Risks. As a result of political or economic instability in foreign countries, there can be special risks associated with investing in foreign securities, including fluctuations in currency exchange rates, increased price volatility and difficulty obtaining information. In addition, emerging markets may present additional risk due to potential for greater economic and political instability in less developed countries.
Market Events Risk. Turbulence in the financial markets and reduced liquidity in equity, credit and fixed-income markets may negatively affect issuers, which could adversely affect the Fund.
Small Cap Risk. The Fund's investments in small capitalization companies may be less liquid and their securities' prices may fluctuate more than those of larger, more established companies.
There can be no guarantee that any strategy (risk management or otherwise) will be successful. All investing involves risk, including the potential loss of principal.
Investors should consider the investment objectives, risks, and charges and expenses of the Fund carefully before investing. The prospectus contains this and other information about the Fund. You may obtain a prospectus by calling (877) 591-4667. The prospectus should be read carefully before investing.
FUND ADVISER DISTRIBUTOR
LMCG Investments, LLC Foreside Fund Services, LLC
Member FINRA
Contact: Victoria Odinotska
KANTER
Tel. 703 685 9232