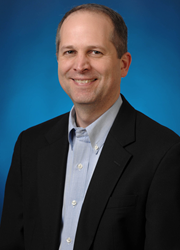 I think it is fantastic of Joe to offer this course to his workshop attendees. It will give them each his full Gateway Essentials agenda but also provide some time for them to decompress after the conference before learning new skills.~RD Whitney
Portland, Maine (PRWEB) September 07, 2016
Accountex announced a bonus webinar course for those attendees who participate in the Woodard Institute pre-con workshop hosted by Joe Woodard. Gateway Essentials: Honing Your Professional and Leadership Skills is an all-day event on November 15th from 8am to 3:30pm that guides accountants through an exploration of their professional vision, the "brand" they want to communicate.
The workshop is hands-on with intense personal exercises and teaches attendees how accountants can better manage client relationships and lead clients through change. Attendees of the pre-con event will have the opportunity to participate in a follow-up webinar where Joe explores Steven Covey's 7 Habits of Highly Effective People. He will teach attendees how to translate those habits for the accounting profession. The webinar is only available to those pre-conference workshop attendees and will be free of charge.
RD Whitney, Group Vice President of DivCom the parent company of Accountex, commented on the addition of the follow-up webinar: "I think it is fantastic of Joe to offer this course to his workshop attendees. It will give them each his full Gateway Essentials agenda but also provide some time for them to decompress after the conference before learning new skills. We look forward to hosting the Woodard Group's educational series for the first time at Accountex."
Woodard will also be taking to the general session stage at Accountex in his keynote,Rise of the Machines: A Business Survival Guide. It is the first time Joe has spoke at the conference in almost ten years and will be a highlight for return attendees. His keynote evaluates the rise of automation for accounting tasks and how future professionals will need to evolve for this imminent paradigm shift.
As an author, consultant, Intuit contractor and national speaker, Joe has trained over 75,000 accounting professionals in the areas of practice development, changing technology trends, and how to maximize the use of QuickBooks in their accounting practices. Joe heads up the Woodard Companies, which include: Woodard Events, Woodard Consulting, Woodard Network and Insightful Accountant. In 2012, 2014 and 2015, Joe was recognized by Accounting Today as one of the Top 100 Influencers within the Accounting Profession.
Accountex, the leading independent conference on accounting technology, provides a four-day schedule focused around the solutions that move accounting forward. The educational conference offers CPE with content from more than a single vendor perspective. Sessions are taught by experts, resulting in a high-caliber learning experience with real-world lessons and practical takeaways that can be implemented seamlessly.
The Accountex expo brings together the largest selection of technology solutions and offers professionals in-person time to learn about the latest upcoming trends. The conference is the premier event of the year for the accounting professional and add-on developer community. Accountex will be held at the Mirage Resort and Casino in Las Vegas, Nevada, November 15-18, 2016. Registration is open at AccountexUSA.com.
About Accountex
Accountex is the leading independent expo and conference focusing on accounting technology. Accountex USA focuses on the technology that moves accounting forward as well as the business processes and organizational success needed in the marketplace. It is an independent conference meaning that it offers more than one viewpoint of solutions. Accountex features the most accounting technology solutions at one major event, plus latest trends and the traditional technologies that still dominate, without any focus on a singular suite of products. http://www.accountexusa.com. ###