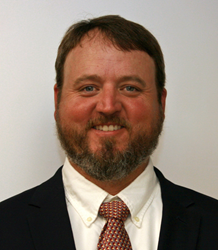 Monroeville, AL (PRWEB) September 07, 2016
Gate Precast Co. has named industry veteran Chris Ard to its Monroeville, AL, sales team. Ard's territory includes Louisiana, Mississippi, Alabama and the Florida Panhandle.
Ard has served in many roles during his 14 years at Gate, from estimating to project management. Most recently, he served as a project manager for eight years, where he gained extensive experience in the overall execution of precast projects. He began his career at Gate as a precast estimator.
Gate Precast Co.'s Monroeville plant is among eight Gate manufacturing facilities that regularly engage in the design assist, engineering, fabrication, transportation and erection of architectural and structural precast concrete systems. The Alabama facility's portfolio of current projects is impressive, and includes the following: Naval Federal Credit Union (Phases I and II), Pensacola, FL; U.S. Courthouse, Mobile, AL; Sandy Springs City Center, GA, and UM North Parking Deck, Oxford, MS.
In 2013, Gate's Alabama facility initiated a diversification strategy which added structural precast components such as stadium risers and double tees to its product line which has expanded the company's overall manufacturing capacity in the Southeast.