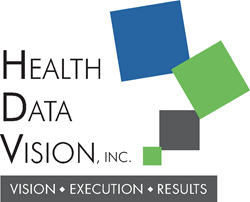 Adam's skills, experience and education will be critical as we scale our business and seek to take advantage of an expanding market opportunity. - Jay Ackerman, CEO
Burbank, CA (PRWEB) September 07, 2016
Adam Varavadekar is joining Health Data Vision to lead the finance department in the Company's Los Angeles office. As Health Data Vision accelerates its market capture efforts, Varavadekar will be responsible for budget management, measuring financial/operational performance, and overseeing all aspects of the accounting department.
Health Data Vision's CEO and President, Jay Ackerman, had this to say about bringing Varavadekar onboard, "As a young rapidly growing company, I am excited to add a 'business athlete' with a great track record in operational finance, capital raising, and M&A. Adam's skills, experience and education will be critical as we scale our business and seek to take advantage of an expanding market opportunity."
"I'm very excited to join HDVI. I'm looking forward to working with the rest of the team to drive long-term, sustainable growth and continued success.", added Varavadekar.
About Adam Varavadekar
Adam has a considerable amount of experience building and scaling young companies, including most recently at XPRS Capital, where he served as Chief Financial Officer. In addition to handling all of the company's finance and accounting, he also put in place the company's systems and ran operations and underwriting. Prior to XPRS Capital, Varavadekar worked in private equity at CIVC Partners, where he was part of an investment team that focused on deals in the business services and financial services sectors. Varavadekar also worked in investment banking at Lincoln International doing transaction advisory work in mergers & acquisitions, capital raising, debt advisory and company valuations. He has extensive transaction experience on both the sell-side and buy-side and has worked on deals across a broad range of industries and company sizes. Varavadekar has a bachelor's degree from the University of Illinois Urbana-Champaign in Finance where he graduated Summa Cum Laude and an MBA from Northwestern's Kellogg School of Management where he graduated with Highest Distinction.
About Health Data Vision
Health Data Vision Inc. provides a unique SaaS-based execution and analytics platform and
related services to a US healthcare industry rapidly shifting to a 'pay-for-performance' value
chain. The HDVI platform enables real-time collaboration between health plans, provider
groups, doctors and hospitals as well as a community of certified clinical and medical coding
professionals to perform mission-critical functions that measure and ensure quality of care
(HEDIS®, STARS), reduce costs and assure correct and timely payment and reimbursement
for health plans.
For more information about Health Data Vision, Inc., visit http://www.healthdatavision.com or call
(866) 969-3222. For more information about this press release, contact
pr(at)healthdatavision(dot)com.