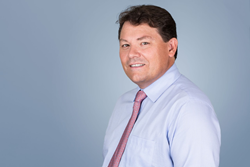 London, England (PRWEB) September 07, 2016
Cornerstone Research, a leading provider of economic and financial consulting and expert testimony, announced today that Peter Davis is joining the firm as a senior vice president and will lead the firm's European competition practice.
As the former deputy chairman of the U.K. Competition Commission and president of the Association of Competition Economics, Davis is an industry-leading expert in antitrust economics and European regulatory matters. He has provided expert analyses in a variety of international disputes, including cases in the EU, United Kingdom, China, the Netherlands, and South Africa. In addition to his consulting work, Davis has been a faculty member at the London School of Economics and the MIT Sloan School of Management.
Cornerstone Research President and CEO Michael E. Burton stated, "We are extremely pleased that Peter Davis is joining Cornerstone Research with his strong competition-sector expertise. The addition of Dr. Davis to Cornerstone Research's London office puts in place a dynamic leadership team that also includes recently appointed energy-sector expert Boaz Moselle heading our European international arbitration practice; and James Meehan, in charge of our European financial practice as well as the London office."
"I'm delighted to join the Cornerstone Research team," Davis said. "Drawing on my experience both in a leading competition authority and in providing expert analyses in a range of competition cases, I look forward to complementing the firm's impressive competition offering both in Europe and internationally."
Davis joins Cornerstone Research from Compass Lexecon, where he was executive vice president. He brings extensive expertise in European and international antitrust matters, ranging from market, regulatory, and merger investigations to follow-on damages actions.
Cornerstone Research provides economic and financial consulting and expert testimony in all phases of complex litigation and regulatory proceedings. The firm works with an extensive network of prominent faculty and industry practitioners to identify the best-qualified expert for each assignment. Cornerstone Research has earned a reputation for consistent high quality and effectiveness by delivering rigorous, state-of-the-art analysis for over 25 years. The firm has 600 staff and offices in Boston, Chicago, London, Los Angeles, New York, San Francisco, Silicon Valley and Washington.
Twitter: @Cornerstone_Res
Facebook: @CornerstoneResearchInc