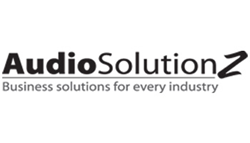 Mechanisms based on recent rulings can help owners defeat a contractor's "concurrent delay" defense
Durham, NC (PRWEB) September 07, 2016
AudioSolutionz will host a Live Webinar presented by noted experts Emily Federico & James G. Zack Jr. titled "Is the Concurrent Delay Defense Dead?" on Thur, September 22, 2016. This session aims to explore mechanisms based on recent court rulings that owners employ to defeat a construction contractor's "concurrent delay defense".
During Construction projects, delays are often inevitable. In the event of a delayed project, when owners try to impose liquidated damages on contractors, contractors respond to such allegations with the excuse of "concurrent delay". A contractor's argument of concurrent delay means that some or all of the project delay was caused either by the owner or due to an external force not in the control of the contractor, at the same time as the contractor's delays. The factors that caused the delay were concurrent to the contractor's delay and therefore liquidated damages should be forgiven or excused.
Since employers do not typically impose liquidated damages until the end of the project, a contractor's claim of concurrent delay is often not submitted until the project is complete. Owners need to understand the term "concurrent delay" and the background of the current concurrent delay doctrine in U.S. law. Owners need to learn the newest defenses in dealing with the issue of concurrent delay.
Attendees in this extensive training session will understand the definition of concurrent delay and the genesis of the Concurrent Delay Doctrine in U.S. law. The session will address the importance of concurrent delay to both owners and contractors, and when most concurrent delay assertions are made on typical projects. The session will also cover the recent court cases, both Federal and State, M. Maropakis Carpentry v. U.S. and Opinski Construction v. City of Oakdale, to get the defenses and practical advice for dealing with the issue of concurrent delay. The impact of the Maropakis & Opinski decisions will also be discussed, as well as practical tips for owners who use liquidated damages clauses and practical tips for contactors seeking to preserve their rights to concurrent delay issues.
For more information visit: https://www.AudioSolutionz.com/construction-law/concurrent-delay-the-owners.html
About AudioSolutionz
AudioSolutionz is the country's leading source of knowledge and training for professionals in the Construction and Housing sector. Our conferences and webinars on the Construction and Housing sector are conducted by nationally renowned experts and consultants who provide a fresh perspective on construction issues and latest regulations. AudioSolutionz offers important updates, regulatory knowledge and compliance information on the hot topics in this sector. It has provided thousands of professionals in Construction and owners, managers the opportunity to get answers to their most complex questions directly from experts.
To know more visit: https://www.AudioSolutionz.com/construction-law.html