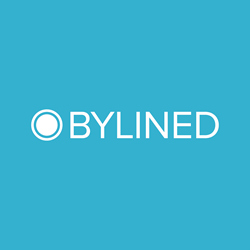 "It's critical that brands engage with their fans. In striving to do so, many brands and businesses deploy technology. Bluetooth, beacons, even retargeting. The reality is that their fans and customers don't want to be chased by technology."
Columbus, OH (PRWEB) September 08, 2016
BYLINED launches the first of its kind on-demand photography platform that bridges the gap between brands that are desperate for great user generated content (UGC) and their fans who are already creating great product-oriented UGC.
BYLINED was founded by David Hunegnaw, a 2X entrepreneur, who after a brief conversation with an online news publication, saw the opportunity to have event attendees act as photojournalists. Once Hunegnaw created this opportunity, he realized it also existed to assist brands, agencies and more with their customer engagement and content creation efforts.
The founder states, "It's critical that brands engage with their fans. In striving to do so, many brands and businesses deploy technology. Bluetooth, beacons, even retargeting. The reality is that their fans and customers don't want to be chased by technology.' Hunegnaw continues, "Today's consumers want to engage with brands and would prefer to be a part of its story."
With the BYLINED platform, brands can create an Assignment and choose a bounty they're willing to pay for product-oriented photos that best capture their brand-promise or product in use. Once the Assignment is saved to the platform, BYLINER's are notified of the Assignment through the Bylined mobile app. Photos purchased by the Buyers are licensed royalty-free and include the data and intelligence necessary for the Buyer to continue to engage with their fans seamlessly.
BYLINED's Head of Business Development, Billy Goldberg says "An option often presented to brands is the #hashtag campaign or a 'Influencer Marketing' campaign strategy. Truthfully, the only long-term winners with these types of campaigns are the platforms (like Instagram) and the Influencers who host them. They receive the reach and the ROI. All the brands receive is a few minutes of reach. With BYLINED, brands own the user-generated content and, more importantly, the meta-data associated with the content."
Over 2 billion photos are shared on the Internet daily. The vast majority of those photos are shared with friends and family on social networks like Facebook, Instagram, and Snapchat. Once those photos and content are submitted to these social platforms, the platforms are the only ones that can monetize that content.
Says Hunegnaw, "It's as the saying goes: 'If you are not paying for the product, you are the product.'"
BYLINED's mission is to help brands elevate their customer engagement efforts while helping them source the best authentic, brand-oriented photos from their fans and customers.
-----
About BYLINED: BYLINED.ME is an on-demand photography platform built to drive customer engagement by bridging the gap between the brands and businesses that are eager to own authentic, user-generated content with the fans and customers creating great user generated content everyday. The BYLINED app is vailable for both iOS and Android platforms.
Contact: David Hunegnaw | O: 866-BYLINE8 Ext 700 | C: 614-282-4450 | E: david(at)bylined(dot)me