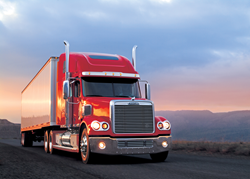 With Brake Safety Week coming up, truck operators should take the time to have their truck VIS-Checked at one of our many customers' locations
Orlando, FL (PRWEB) September 08, 2016
From September 11-17, law enforcement agents will identify faulty brake systems on large trucks and buses in recognition of Brake Safety Week. Many inspectors will be using performance-based brake testing (PBBT) equipment, including the Vehicle Inspection Systems VIS-PBBT machine, to test brake efficiency.
The annual campaign, which promotes brake safety throughout North America, is part of the Operation Airbrake program sponsored by the CVSA and the US Department of Transportation's Federal Motor Carrier Safety Administration (FMCSA). Law enforcement agents will inspect brake system components. Vehicles with faulty brakes may be placed out of service.
To ensure your vehicle will pass inspection, contact Vehicle Inspection Systems to find the closest service location with a VIS-Check machine.
"With Brake Safety Week coming up, truck operators should take the time to have their truck inspected with a VIS-Check at one of our many customers' locations," Vehicle Inspection Systems Service Manager Jeff Pasquale said. "If there is a problem, it will be detected with the VIS-Check during inspection. With a clean bill of health, you will be sure to pass a brake check along the road or at a weigh scale house."
To find the closest VIS-Check to you, give us a call at 866-847-8721.