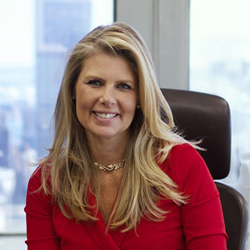 New York, NY (PRWEB) September 07, 2016
Ariana J. Tadler will serve as the moderator of WIN Summit 2017, the conference dedicated to women and the Art of Negotiation. The event will be taking place on International Women's Day, March 7 and 8, in New York City.
Ms. Tadler is one of the leading lawyers and negotiation experts in New York City. The information and insight that she will provide as the event's moderator, will be of the utmost value to the attendees.
"In the often opaque and self-interested world of corporate decision-making, Ariana J. Tadler is an antidote — a "leading light" helping individual consumers and institutional investors expose corporate misconduct and secure multimillion-and multibillion-dollar recoveries. A nationally recognized member of the plaintiffs' bar, Ariana has 20+ years of experience litigating and managing the full spectrum of complex securities and consumer class actions, including high-profile, fast–paced cases."
To learn more about Ms. Tadler, see her bio at http://www.milberg.com/atadler/.
WIN Summit, presented by Experiential Learning Events LLC in conjunction with The Negotiation Institute, is a unique professional development conference, tailored to focus on women and negotiation skills. Designed as an advanced learning event, it will provide attendees important tools, techniques, and strategies to achieve greater success on behalf of their organizations and clients, as well as in their own careers. Speakers will include world-renowned instructors from leading universities, including Harvard, Wharton, Columbia, and Chicago Booth as well as respected voices from corporate America. The events will take place at PennTop Center and is scheduled to coincide with International Women's Day. Registration and sponsorship information is available through http://www.winsummit.com.
The program will run on Tuesday and Wednesday from 8:00 a.m. to 4:00 p.m. Both days will include instruction, panel discussion and breakout sessions. As it has done in the past, the event will also coordinate with appropriate agencies to provide CLE credits for attorneys and HR credits for Human Resources professionals[*], with both disciplines expected to provide in excess of 10 credit hours.
Information regarding the agenda, registration, group discounts, or sponsorship opportunities is available at http://www.winsummit.com or at 212-796-6500.
About The Negotiation Institute
Founded in 1966, The Negotiation Institute (TNI) provides on-site corporate training programs and public conference events designed to provide executives a competitive advantage in today's global marketplace. The first and longest-running negotiation training organization in the world, the Institute legacy and depth of experience enables us to provide clients with unparalleled solutions across a variety of executive competencies—negotiation, high-performance sales, procurement, supply chain management, leadership and presentation skills. The TNI commitment to excellence is reflected throughout our global faculty of instructors, thought leaders and business experts. To learn more, please visit us at http://www.negotiation.com.
About Experiential Learning Events
ELE creates and manages highly interactive learning summits that are content driven and time efficient. ELE develops productive environments that ignite and accelerate business and professional growth. The experience consists of the right blend of senior executives and thought leaders to deliver an important learning event and create a useful, collaborative network where insights are shared and new connections are made.
MEDIA CONTACT:
Gina Pirozzi
ginap(at)winsummit.com
212-228-1249
________________________________________
[*] See website for available states