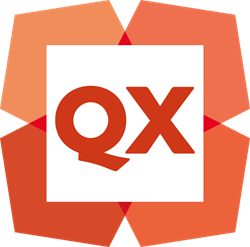 Denver, CO (PRWEB) September 07, 2016
Quark announced today the availability of a new book, "Desk Top Publishing with QuarkXPress 2016" by Martin Turner, a new training resource available now through Amazon.
The author, Martin Turner, is a brand consultant at Brand Motor Ltd and a Founding Chartered Public Relations Practitioner. He is a long-time QuarkXPress user, having started with the software in 1996 after migrating to the Apple Macintosh. In his new 356-page paperback book, Turner offers valuable insight on desktop publishing and QuarkXPress for both new and seasoned users.
Working from the basics, "Desk Top Publishing with QuarkXPress 2016" covers mastering desktop publishing, digital publishing, deep features such as job jackets and automation, and lists and explains every panel, palette, menu and function of QuarkXPress 2016. The marginal notes are full of hard-to-find information, pro-tips and trade secrets.
Of his new book Turner writes, "Over the years, I've seen dozens of designers, some straight from college, some hardened veterans, whose work came to a halt because they lacked some crucial piece of knowledge. In this book, I have tried to include the answers to all of their questions, and to uncover the richer possibilities that QuarkXPress 2016 offers. Its new features—especially native import and HTML5 publishing – allow us to be more productive, more creative and more satisfied in our work. Whether in print or online, more than ever before, QuarkXPress 2016 gives us the power to delight the eye and intrigue the mind."
Early readers have positive remarks about the value of Turner's new book, including these Amazon reviews:
"This book is a fantastic tool to help navigate the newest (and greatest) version of QuarkXPress. Explanations are simple to understand, even for the novice."
"Great book with interesting content and high value information, even for the pro who have used QuarkXPress of decades."
Find out more about Martin Turner's new book on Amazon and visit http://www.quark.com/2016 to learn more about QuarkXPress 2016.
About QuarkXPress
QuarkXPress is leading graphic design and page layout software for creative professionals around the world who depend on quality, performance and stability. QuarkXPress 2016 is the new version of QuarkXPress that introduces transformative functionality and game-changing features, such as HTML5 Publications, the ability to convert PDF, Illustrator and EPS files to native QuarkXPress objects, and much more. Unlike many design suites, QuarkXPress is sold as a perpetual license, which means users make a single purchase and aren't locked into an ongoing subscription. Learn more about QuarkXPress here: http://www.quark.com/2016.
# # #
Quark, QuarkXPress, and the Quark logo are trademarks or registered trademarks of Quark Software Inc. and its affiliates in the U.S. and/or other countries.