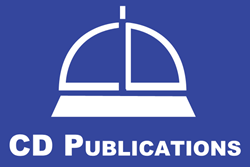 Securing grant for any organization is no longer an easy task. With the new WIOA update, it has become necessary to put in more efforts for successfully securing the desired funding.
Durham, NC (PRWEB) September 08, 2016
CD Publications helps people in securing grants successfully through its range of products which include newsletters, webinars and handbooks. All of these include useful information to close a grant successfully with comprehensive news and inside reporting from the Congress, private foundations, federal agencies and communities around the nation, in a single easy-to-read, knowledge-packed source.
States have begun implementing WIOA (Workforce Innovation and Opportunity Act), a new federal law which governs the public workforce system. This has been seen as the first major update to the nation's employment system since way back in the late 1990s. A part of this update also makes securing the grant for every seeker much more difficult than ever before. However, as many as 1.5 million nonprofit organizations are registered in the U.S. alone, which denotes that there is no dearth of opportunities in this domain.
CD Publications will present the Live Webinar by expert speaker Frank Klimko, titled Leveraging Funding Opportunities Under the Workforce Innovation and Opportunity Act, on Thursday, September 15, 2016, 1 pm ET on this important topic. Frank will discuss the hidden details, such as how the new WIOA ruling makes sector specific training a vital requirement for the states. These training programs promise decent jobs to individuals even when they don't have college degrees. Several similar initiatives are expected to be rolled out in the near future.
This webinar will also discuss other vital aspects of the WIOA, including:

Updates on the $76M YouthBuild Grants
Building The Right Kind of Partnerships
Changes at Local One-Stop Employment Centers
Current Status of Federal Workforce Funding for Fiscal Year 2016
Details on the Supportive Services' Role in WIOA-Backed Programs
Out-of-the-Box Opportunities Addressing Employment & Literacy Issues
Impact of WIOA on Federal & State Workforce and Employment Funding
Impact of WIOA on Federal & State Adult Literacy and Education Funding
Attendees to this webinar will get access to a special section on how to get onboard the WIOA funding bandwagon early and get behind-the-scene details to secure grant funds in the most feasible way. Participants will also gain a working knowledge of WIOA and get the information and skills to out-muscle the competition in accordance with the new employment law.
For Registration, visit http://www.CDPublications.com/webinar/workforce-innovaation-and-opprtunity-act.html
About CD Publications
Founded in 1961, CD Publications is one of the nation's leading source of funding news, information and knowledge for nonprofits and grant-seekers. CDP specializes in newsletters, publications, webinars, books and other tools that are a must-have for grant professionals and nonprofit organizations. One can get access to over 3 million grants, 38,000 foundation and more than 350,000 recipients through CDP. For more information visit - http://www.cdpublications.com/webinar/