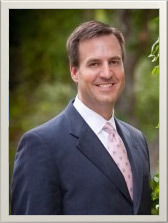 Austin, TX (PRWEB) September 07, 2016
Buckingham Center for Facial Plastic Surgery is proud to announce that its founder, Edward Buckingham M.D., has been invited to sit on the Facelift panel at the upcoming American Academy of Facial Plastic and Reconstructive Surgery fall meeting in Nashville. Specializing in facial plastic surgery, Dr. Buckingham is distinguished for his work in both aesthetic and reconstructive techniques.
The American Academy of Facial Plastic and Reconstructive Surgery (AAFPRS) was founded in 1964 and is the world's largest specialty association for facial plastic surgery. The group represents more than 2,500 facial plastic and reconstructive surgeons throughout the world. A National Medical Specialty Society of the American Medical Association, the AAFPRS represents an esteemed group of practitioners. Member surgeons boast a precise focus in patient care, as well as comprehensive training in facial plastic and reconstructive surgery; more than any other medical specialty.
The AAFPRS fall meeting is a three-day event, hosting respected physicians and their staff from across the United States and around the world. This year's schedule includes a variety of guest speakers, CME events, and an exhibit hall featuring innovative products and devices, like NeoGraft and SkinMedica. Special receptions, luncheons, and black-tie dinners will highlight AAFPRS groups such as the Fellowship Directors, Women in Facial Plastic Surgery, Young Physicians and Academic Practitioners. An acclaimed educational series will cover rhinoplasty, facial rejuvenation and reconstruction, emerging trends, minimally invasive techniques and practice management.
Dr. Buckingham will be joining three other national experts on the AAFPRS Facelift panel. During the session, a moderator will ask in-depth questions about the surgeons' facelift style and techniques. They will also facilitate a discussion on the latest trends in facelift procedures. Following the session, attendees will have a chance to meet the panel and ask their own questions.
The 2016 fall AAFPRS meeting will be held in Nashville, Tennessee on October 6-8. For more information on the meeting, or for a brochure of this year's event, go to AAFPRS or email info(at)aafprs(dot)org.
Dr. Buckingham is an alumnus of Southern Methodist University and the University of Texas. He received his medical degree from the University of Texas Medical Branch in Galveston, graduating in the top two percent of his class. He is double board certified by the American Board of Facial Plastic and Reconstructive Surgery and the American Board of Otolaryngology. Dr. Buckingham has served the Austin area for more than a decade.
To get additional details on Dr. Buckingham's facelift procedure, or any other treatment available at his office, contact Buckingham Center for Facial and Plastic Surgery 512.401.2500. Personal consultations can be arranged in his beautiful Westlake office.