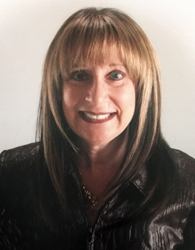 As companies expand into global markets the challenges they face become greater. The transparency that the ReloQuest platform offers will deliver cost savings for clients, and the real-time data is an excellent resource for both clients and suppliers.
Fort Lauderdale, Florida (PRWEB) September 08, 2016
September 8th, 2016 For Immediate Release
Reloquest™ LLC
Contact: Jeana Giordano
Director of Marketing Communications
http://www.ReloQuest.com 855-735-6778
Doris brings a wealth of experience, having served as a top sales producer for some of the largest organizations in Corporate Housing, including BridgeStreet Worldwide. Doris was awarded "Top Gun," (Top Sales Person) at BridgeStreet Worldwide. Additionally, she was inducted into the Platinum Circle for life, and won the Million Dollar Club, Top Achievement Award, while employed with Oakwood Worldwide.
In her new role, Doris is looking forward to sharing the numerous benefits of ReloQuest software with the Industry. Doris states, "There has been a significant need for a solution within the Mobility Industry to help improve productivity, efficiency, and profitability for a long time. ReloQuest provides an automated process used to source global accommodations where one never existed. I am excited to represent a software that has transformed our industry, and proud to be a part of an innovative company that I believe will deliver numerous advantages' to clients, guests, and suppliers."
Darin Karp, Founder of ReloQuest, said, "We welcome Doris to the ReloQuest team. Doris brings a wealth of experience in the Mobility Industry with more than 30 years of success in global sales and executive leadership. Her dynamic, results-driven work ethic, and her record of service excellence to clients, makes us confident that Doris will be a valuable asset playing a key role in ReloQuest growth initiatives, and client relationship management."
Doris attended the University of Houston and majored in Hotel and Restaurant Management. Doris is dedicated to delivering unparalleled support to ReloQuest clients. doris.kampf(at)reloquest(dot)com.
About ReloQuest LLC
Founded in 2015 and headquartered in Fort Lauderdale, Florida. ReloQuest™ software technology provides an independent cloud-based sourcing platform that delivers real-time data and unbiased options. The technology drives competition and rate through Proprietary Win/Loss Logic. ReloQuest™ offers suppliers the ability to become educated and more competitive in the marketplace while at the same time, ReloQuest™ significantly reduces the cost to the client.
The platform empowers mobility professionals with metrics that bring knowledge via real-time data, a concise format, and transparency. The platform aggregates actual data by Division and Supplier. With ReloQuest™ comes the strategic direction required to manage a global workforce successfully. ReloQuest™ is online at http://www.ReloQuest.com.
To request a demo call: 855-ReloQst (735-6778).