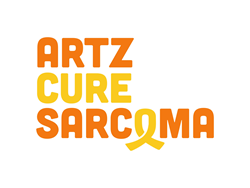 New York, N.Y. (PRWEB) September 09, 2016
Artz Cure Sarcoma, the leading organization dedicated to building sarcoma cancer awareness and raising research funds through art auctions, announces that the Second Annual Artz Cure Sarcoma Benefit Auction will be held on Wednesday, Sept. 28 from 6 p.m. to 11 p.m. at Corkbuzz Union Square. This year's auction will include more than 30 works from some of the art world's most renowned American, European and Latin American artists, in addition to VIP access to meet and greet the artists.
Attendees of the Second Annual Artz Cure Sarcoma Benefit Auction will also be able to meet U.S. Olympic Rugby Team Player Jillion Potter, a sarcoma survivor, and Luis D. Ortiz, star of the hit reality show "Million Dollar Listing New York."
The event and auction will feature a diverse collection of art and prestige experiences. Paddle8, the premiere destination for art and luxury collectables, will host the global auction online beginning Sept. 13 at http://www.paddle8.com/auction/Artz-cure-sarcoma/. The auction will be open to the public and will close Sept. 28 at 10 p.m.
The auction will include works of arts from artists such as Mr. Brainwash, Bradley Theodore, Ken Solomon, Domingo Zapata, Carlos García de la Nuez, David Zayas, Luis Vidal, Alexandre Arrechea, William Perez, and many others. Prestige experiences include two tickets to Broadway's sold-out smash "Hamilton" plus exclusive backstage passes, as well as a Champagne Master Class and Tasting with Corkbuzz Master Sommelier Laura Maniec.
Fundraising proceeds will benefit the Soft-Tissue Sarcoma Research Laboratory at the MD Anderson Cancer Center in Houston headed by Dr. Keila Torres, M.D. Ph.D, Principal Investigator of Soft-Tissue Sarcoma.
For more information and to purchase tickets to the event, please visit: http://bitly.com/artzcuresarcoma. Those unable to attend the event but interested in bidding on the art and prestige experiences can do so online at http://www.paddle8.com/auction/Artz-cure-sarcoma/ from Sept. 13-28.
Artz Cure Sarcoma is headed by Zulema Arroyo-Farley, who decided to take an active role in finding a cure since she was diagnosed with sarcoma. Because of her relentless dedication to build awareness and fund research for the rare cancer, today People en Español has named Puerto Rican-born Arroyo-Farley to its "Las 25 Mujeres Mas Poderosas" (25 Most Powerful Women) list. She will be honored and will join a panel discussion at the POEROSAS LIVE! Conference in Miami on Sept. 16-17.
About Artz Cure Sarcoma
Artz Cure Sarcoma (ACS) was founded in 2015 by sarcoma cancer advocate and patient Zulema Arroyo-Farley. ACS is dedicated to creating sarcoma awareness and raising research funds for this rare, orphan and deadly cancer. It also aims to be the catalyst that drives the availability of pharmaceutical treatment options where now none currently exist. Its primary fundraising pillar utilizes the arts to bring hope and beauty to this difficult cancer challenge. Given her unique effort to create awareness and fund research to find targeted therapies for sarcoma, People en Español named Puerto Rican-born Arroyo-Farley to its "Las 25 Mujeres Mas Poderosas" (25 Most Powerful Women) list in 2016. For more information about the foundation and its mission visit artzcuresarcoma.org.
About Paddle8
Paddle8, founded in 2011, is a leading online marketplace for art and luxury collectibles. Combining the taste and trust of a traditional auction house with the efficiency and global reach of online technology, we offer both veteran and novice collectors a seamless experience for discovering, selling, and purchasing works of art.
We are proud to partner with over 300 nonprofit organizations worldwide to present their benefit auctions to a global community of collectors, helping each organization expand its reach and increase its fundraising results. In May 2016, Paddle8 joined forces with Auctionata, the global livestream auction leader, further strengthening our position as the destination of choice for the 21st century collector. With a combined global community of 800,000, the joint company is one of the top 10 auction houses worldwide, outside of China. To learn more, please visit Paddle8.com.
###