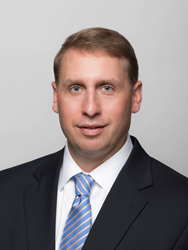 "Hixny is committed to supporting and empowering population health and Scott's experience in public health and his in-depth understanding of the needs of our participants makes him uniquely qualified," said Mark McKinney, CEO of Hixny
Albany, New York (PRWEB) September 08, 2016
Hixny, which provides progressive population health solutions to the Capital Region, Northern New York and the Mohawk Valley, has appointed Scott Momrow Vice President, Population Health Strategy. In this new role, he will lead the development of digital solutions and analytic capabilities needed to support population health programs.
Scott has been a valuable member of the Hixny executive team for the last eight years and in this newly created role he will use his background in population health management and health informatics to drive successful population health initiatives.
"Hixny is committed to the needs of our community and we are focused on supporting and empowering population health. This new position is another step in the evolution and growth of Hixny as a collaborator and a partner in the regional healthcare community," said Mark McKinney, CEO, Hixny. "Scott's experience and background in public health and his in-depth understanding of the needs of our participants makes him uniquely qualified to grow Hixny within population health."
Healthcare reform is driving the need for at risk entities, such as Accountable Care Organizations (ACOs) and DSRIP Performing Provider Systems (PPS'), to deliver high-quality care. To do this effectively, these organizations across the region are collaborating with Hixny to implement innovative value-based programs focused on system transformation and clinical improvement.
With the goal of improving the overall health of target patient populations by enabling member organizations to succeed under population-based reimbursement models, Scott will also manage the Hixny research and development team and direct product development strategy for population health projects.
"Hixny's mission is to support healthcare providers with information to help achieve the Triple Aim— improving the patient experience and the health of populations while reducing the cost of health care in our region," said Scott Momrow, Vice President, Population Health Strategy, Hixny. "I have the unique opportunity to work with healthcare executives around the region to understand their landscape, business goals, and challenges and to use this information to guide the development and delivery of Hixny solutions to help them make the shift to value-based payment programs in support of improving overall population health."
About Hixny
Hixny empowers modern healthcare by improving the way in which the healthcare community and patients access, analyze and collaboratively act upon patient-specific information. Hixny, a not-for-profit based in Albany, NY, is a recognized national leader in population health management support.
Hixny supports care coordination of more than 1.7 million patients in the Capital District, Northern New York and the Mohawk Valley. To learn more visit http://www.Hixny.org