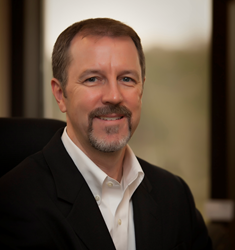 "Roark Pollock is a seasoned executive with a strong track record of developing marketing and product strategies that deliver results."
Austin, TX (PRWEB) September 08, 2016
Ziften, a fast growing Austin cybersecurity company, today announced the appointment of Roark Pollock as Senior Vice President of Marketing.
"Roark Pollock is a seasoned executive with a strong track record of leading and developing marketing and product strategies that deliver results. We are thrilled to have him join the Ziften executive team to transform our marketing initiatives," said Charles Leaver, CEO, Ziften. "Ziften is experiencing strong growth in the next-generation endpoint security market, and we believe Roark's experience in positioning and building demand for technology products will help accelerate Ziften's market success, improve our brand awareness, and develop our marketing team for long-term growth."
Pollock brings to Ziften over 15 years of experience in the security and networking industries. Prior to joining Ziften, Pollock was vice president of marketing for Ixia's network visibility solutions from 2013 to 2016 where he led the repositioning of Ixia's visibility business with the launch of its Visibility Architecture following the acquisition of Anue Systems and Net Optics. Prior to that, Pollock led successful efforts to reposition and rejuvenate Dell's portfolio of campus networking products and services. Pollock holds a Master of Business Administration from Northwestern's Kellogg School of Management in Evanston, Illinois, and a Bachelor of Science in Mechanical Engineering from Texas A&M University in College Station, Texas.
"This is a great time to join Ziften, said Roark Pollock, SVP of Marketing, Ziften. "The company has a unique set of solutions that solve difficult security technology and operational problems, and is experiencing significant customer growth."
About Ziften: Ziften is a visionary provider of the ZDR platform for real-time endpoint security and management, offering unprecedented access to endpoint, user, application, and network data originating from user devices, data centers, and the cloud. Combined with Ziften's patented ZFlow technology, the company delivers real-time data, context, and relevance to security, operations, and risk and compliance teams. Ziften helps enterprises efficiently deal with unexpected threats and issues that get through their preventative measures, saving them money, minimizing cyber security risks, and improving productivity and end user experience.