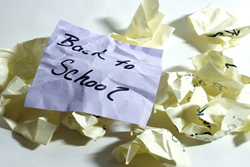 Students and educators, we wish you all a great year! Carnegie Council is one of the world's top creators of nonpartisan educational resources on ethics and international affairs. We hope you enjoy these resources and activities, and find them useful.
(PRWEB) September 08, 2016
Carnegie Council for Ethics in International Affairs is one of the world's top creators of nonpartisan educational resources on ethics and international affairs. Its extensive online resources are updated and expanded every summer, just in time for the fall semester.
ONLINE EDUCATION RESOURCES
Created for teachers by a teacher, Carnegie Council's Education Section features text and multimedia materials for high school and college classrooms. They are designed to help students gain a deeper understanding of history, social studies, and philosophical issues through interpretation and analysis of events and phenomena. Go to https://www.carnegiecouncil.org/education/index.html.
This free online section includes:
Lesson Plan Ideas
Nine sections, including a new Worksheets and Excerpts Section for high school students, and new college reading lists added to the Syllabi Section.
Short Videos
All videos have accompanying transcripts. Perfect for both high school and college students.
Content Resources
Seven sections, including a new Environment Section.
Primary Sources
Includes a Martin Luther King speech and materials on the Iraq War and the financial crisis.
Book Notes
Includes a companion guide of glossary terms and additional video resources to the popular textbook World Politics: Trend and Transformation.
ACTIVITIES
Global Ethics Day, October 19, 2016
It's the third annual Global Ethics Day! Why not use this day to hold an event exploring the role of ethics in international affairs? In the tradition of a "teach-in" model, these events will be run by each institution as it sees fit while being part of a worldwide Global Ethics Day. We hope you'll join us.
International Student/Teacher Essay Contest, 2016: Nationalism
Is nationalism an asset or hindrance in today's globalized world? Teachers at all levels and high school, undergrad, and graduate students are eligible. DEADLINE: December 31, 2016
International Student Photo Contest, 2016: Cities/Urbanization
Across the world, there is an ongoing mass migration from the countryside to the cities. Please submit photos that depict urbanization and city life, showing either the advantages or the drawbacks. The minimum age is 13. DEADLINE: December 31, 2016
http://www.globalethicsnetwork.org
Especially popular with students, the Council's social networking site, globalethicsnetwork.org, is open to all. Post a blog or video, and read and comment on projects and postings from around the world.
THE COUNCIL'S JOURNAL, "ETHICS & INTERNATIONAL AFFAIRS"
Carnegie Council's quarterly academic journal publishes essays that evaluate global institutions and policies according to principles of justice. Its aim is to close the gap between theory and practice, integrating ethical reasoning into analysis of real-world problems, such as the reform of international institutions, rules for the preventive use of force, and the regulation of global climate change. Go to https://www.ethicsandinternationalaffairs.org/
ABOUT CARNEGIE COUNCIL
Founded by Andrew Carnegie in 1914, Carnegie Council for Ethics in International Affairs is an educational, nonprofit, nonpartisan organization that produces lectures, publications, and multimedia materials on the ethical challenges of living in a globalized world. Go to http://www.carnegiecouncil.org.