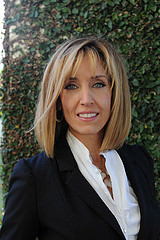 Instead of trying to appeal to the richest shoppers with luxury merchandise and premium price points, online retailers should focus on offering an array of quality goods at a fair price that delivers high perceived value.
Tampa Bay, Fla. (PRWEB) September 12, 2016
A recent survey by payments company Worldpay determined that 13% of the world's consumers generate 62% of global revenues for physical goods purchased online.(1) In total, these "Super-Shoppers" spent $372 billion within a one-year period, compared to $231 billion for the remaining 87% of the population.(1) Chargebacks911, a leading dispute mitigation and risk management firm, has identified several key findings from the report as particularly relevant to eCommerce merchants. Monica Eaton-Cardone, co-founder and Chief Operating Officer of Chargebacks911, pinpoints the challenges and opportunities for retailers hoping to win over these high-volume Super-Shoppers.
The Worldpay research revealed that 11% of the world's Super-Shoppers reside in the United States;(1) and within the U.S., 18% of all Internet users can be classified as Super-Shoppers.(2) Credit cards are the preferred payment method for 52% of global Super-Shoppers and 48% of U.S. Super-Shoppers.(1) If their preferred payment method was not available at checkout, 52% of global Super-Shoppers and 72% of U.S. Super-Shoppers said they would abandon their purchase.(1) Among the 36% of global shoppers who reported they reached the payment stage and found their preferred payment method wasn't accepted, 52% said they purchased the same item from a different website while 17% went out and bought it from a brick-and-mortar store.(2)
Tim Denison of market research firm IPSOS observes that online Super-Shoppers are "unconstrained by time, able to satisfy their cravings for instant gratification any time of day or night."(2) He further notes that they are not necessarily among the super-rich; rather, they "[take] the time and trouble to research the best products and find the most competitive prices available, relishing the process as well as the output."(2) Casey Bullock, Worldpay General Manager of Global eCommerce, emphasizes the importance of catering to shoppers' payment preferences, warning that "a retailer who doesn't support the full range of payment methods could actually be losing major revenue without noticing." (2)
Chargebacks911's Eaton-Cardone says eCommerce merchants should keep these lessons in mind if they plan to court the world's Super-Shoppers. "The results may actually seem counterintuitive to some given the tremendous buying power of this group. Instead of trying to appeal to the richest shoppers with luxury merchandise and premium price points, online retailers should focus on offering an array of quality goods at a fair price that delivers high perceived value," she explained.
Eaton-Cardone echoes Bullock's advice regarding payment methods, and urges merchants to support credit cards, debit cards and PayPal. She reasons that the more payment methods that are accepted, the better the chances of closing a sale. And given that Super-Shoppers are active around the clock, Eaton-Cardone advocates for 24/7 live support. Finally, she counsels online retailers to ensure they have effective fraud prevention and chargeback management programs in place to maximize revenues and minimize losses.
Worldpay's data shows that 85% of Super-Shoppers shop online weekly, with 15% doing so daily; nearly one-quarter spent between $144 and $215 on their last purchase, while 13% spent more than $287.(2) "The frequency and relatively high dollar value of Super-Shoppers' purchases could potentially lead to their orders being declined on suspicion of fraud, so it's important for merchants to employ a fraud solution that minimizes false positives—otherwise, they risk alienating these customers and losing their future business," asserted Eaton-Cardone.
At the same time, she cautions that some consumer behaviors could contribute to friendly fraud if merchants don't take appropriate precautions. "Since Super-Shoppers tend to be value-oriented, they could experience buyer's remorse if they find the same item for a lower price elsewhere. Merchants can counteract that with flexible return policies or by offering to refund the difference," Eaton-Cardone suggested. "Some consumers resort to chargebacks when they're dissatisfied with a merchant's policies or their purchase experience, or because they're unable to reach a customer service rep after hours. By working to improve customer satisfaction and proactively identify and mitigate fraud, online retailers can optimize profitability while attracting and retaining these sought-after Super-Shoppers."
Chargebacks911 is committed to educating merchants on fraud risks and fraud prevention strategies. As part of these efforts, Monica Eaton-Cardone will be presenting at the Retail Risk conference in New York, the IATA World Financial Symposium in Singapore and other upcoming industry events. She is also available for interviews and future speaking engagements.
For more information on Chargebacks911 and its comprehensive risk management solutions, visit http://chargebacks911.com.
About Global Risk Technologies and Chargebacks911:
Chargebacks911 is a division of Global Risk Technologies, which is internationally recognized as a leading provider of comprehensive risk management solutions to the payment processing industry. With offices in Europe and the United States, Global Risk Technologies manages over 200 million transactions worldwide each month. Chargebacks911 is headquartered in Tampa Bay, Florida, and specializes in chargeback mitigation and dynamic loss prevention. Founded by merchants in direct response to rising chargebacks and friendly fraud, Chargebacks911 combines insider expertise with proprietary technology and deep analytics to isolate threats, resolve disputes and maximize revenue. From small merchants to the nation's largest retailers, today thousands of businesses rely on Chargebacks911's scalable, customizable and fully turnkey solutions to achieve sustainable growth and guaranteed ROI. For more information, visit http://www.chargebacks911.com.
1. Worldpay. "Worldpay's 'Pay That Way' Report Reveals the Era of the Super-Shopper"; July 27, 2016. worldpay.com/us/blog/2016-07/worldpays-pay-way-report-reveals-era-super-shopper
2. "Super-Shoppers: 13 Percent of Shoppers Account for 87 Percent of Internet Revenue"; The Point of Sale News; July 27, 2016. pointofsale.com/2016072913037/Point-of-Sale-News/Super-Shoppers-13-percent-of-shoppers-account-for-87-percent-of-Internet-revenue.html