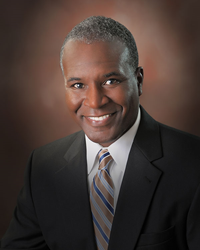 Atlanta, GA (PRWEB) September 07, 2016
As a leading dentist in Conyers, GA, Dr. Gordon Fraser is pleased to announce the expansion of his practice with openings for new patients who suffer from missing teeth in Atlanta, GA without a referral. Dental implants are a permanent replacement option that includes a prosthetic root and crown that work together to promote oral health and provide a beautiful and fully functional tooth.
People who have one or more missing teeth in Atlanta, GA, may decide to fill the empty space with removable dentures or a bridge so that the appearance of the smile is restored. However, these options are not securely anchored, and the paste or bracket that holds the prosthetic in place is generally easily dislodged by chewy or crunchy foods. Much worse than the irritation of dentures is the bone loss that occurs without a tooth root. The pressure from chewing motions between the root and jawbone stimulates healthy bone density, and dentures cannot replicate this function. Unless a person opts for dental implants, the bone disintegrates and the facial structure shrinks, weakening the foundation for other teeth and causing further tooth loss.
Dental implants consist of crowns that look and feel the same as natural teeth, but they also have titanium posts that fit into the empty sockets and mimic the function of roots. Dr. Fraser surgically places the post, which fuses with the bone, and a new crown is affixed to complete the process. When several teeth or a full arch need to be replaced, fewer posts may be used to maximize bone stimulation and density, minimize treatment time and still provide the firm anchor that the replacement teeth require. The experience Dr. Fraser has attained performing these procedures and his knowledge of the newest developments in implant technology through continuing education, allows him to provide training to other dental professionals, as well as benefiting his own patients.
Anyone in Atlanta, GA, who is missing teeth can now call Dr. Fraser's practice, Conyers Denture and Implant Center, at (770) 483-4469 to schedule an examination and learn how dental implants may improve their quality of life and restore oral health. More information about the services Dr. Fraser provides is available on his website at http://www.conyersdentures.com.
About the Doctor
Dr. Gordon Fraser is a periodontist offering personalized dental care to patients in Atlanta, GA since 2002. Dr. Fraser graduated from Temple University and served as a periodontist, dental surgeon and Major in the United States Air Force. Dr. Fraser and his entire team at Conyers Denture & Implant Center, take pride in offering the latest technology and advancements in dentistry to ensure each patient receives the right care the first time. Dr. Fraser also provides experienced, professional coaching as well as courses in a variety of advanced services such as dental implants and laser dentistry at Pure Perio. These educational training programs provide doctors with the hands on experience they need to offer cutting-edge care. Doctors interested in courses at Pure Perio are invited to visit http://www.pure-perio.net or call (800) 670-0978 for more information. Anyone interested in learning more about the services offered at Conyers Denture & Implant Center or about Dr. Fraser can call (770) 483-4469 to schedule an appointment or visit his website at http://www.conyersdentures.com.