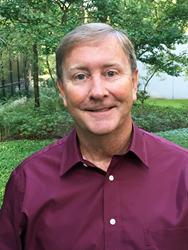 A.J. "is a strong leader with a drive toward results that we are confident our clients will appreciate."
The Woodlands, Texas (PRWEB) September 08, 2016
Sinclair Group, a results-oriented consultancy, has further strengthened their leadership team with A.J. Murphy coming on board as Senior Vice President and Global Engagement Leader.
A.J. brings cross-disciplinary knowledge and broad experience in the energy and petrochemical industries, along with a passion to drive for client success, efficiency and utilization of technology.
With an ability to work closely with senior leaders and focus on the organizational and cost impacts of change efforts, coupled with his ability to build strong sustainable teams, A.J. thrives on helping organizations make operational improvements that yield lasting results.
A.J.'s experience spans multiple client organizations, as well as critical industry topics including engineering design, operations, engineering information management, capital project development and maintenance management. He spent over 12 years with Chevron and Chevron Chemical Company in technical and commercial roles. A.J. has been a practice leader for plant consulting and training at Bentley Systems, opened new markets for the debut of Autodesk's AutoCAD Plant design software in the Americas and led major engineering information projects at top tier Owner-Operators for capital projects in the North Sea, Australia and Asia for AVEVA. His most recent role at IHS Markit allowed working with senior executives to bring the best industry analysis and consulting to support key decisions for multinational chemical companies.
Chief Executive Officer, Terry Welch, shared, "A.J. brings experience transforming organizations in the primary markets we serve. His history of generating results from various businesses, leadership teams, and operations aligns with our core values very well. He is a strong leader with a drive toward results that we are confident our clients will appreciate."
About The Sinclair Group
Sinclair Group powerfully aligns business, operations, and organizations to help clients achieve extraordinary improvements in financial, operating, reliability and safety performance. The global consultancy leverages a transformational methodology that integrates organizational culture, organization behaviors, processes, and systems in such a way that it inspires people to assume, perceive, behave, and commit to a greater possibility than previously thought possible. Learn more at http://www.sinclairgroup.com.