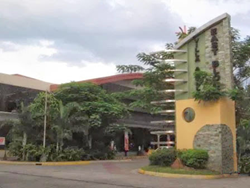 Hit Rate Solutions has hit an inflection point serving small and medium sized businesses
(PRWEB) September 08, 2016
Hit Rate Solutions, Inc. has completed its first phase of expansion plans at its facility in Bacolod, Philippines.
The planned expansion is being facilitated in two different stages, the first of which is now completed and fully operational. The first phase produces an additional 50 fully equipped call center stations, handling both inbound and outbound campaigns, as well as Virtual Assistant services for clients primarily based in the US and Canada.
"Hit Rate Solutions has hit an inflection point serving small and medium sized businesses," commented Head of Business Operations, Mary Salgado. "We continue to develop our internal talent pool while exceeding the expectations of our clients," she continued.
Phase two of the expansion will produce capacity for an additional 100 employees bringing the total to just under 325 employees in total while continuing to build out employee facilities. In addition to bringing on additional capacity, Hit Rate Solutions has secured options for an additional capacity as needed based on 2017 growth estimates.
For more information on Hit Rate Solutions, such as Virtual Assistants, Outbound Lead Generation as well as Customer Support solutions, contact them directly through their website at http://www.hitratesolutions.com.