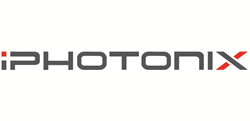 The flexibility of the iPhotonix Platform is very important to the continued progress of our Downtown Fiber Conversion Project
Richardson, TX (PRWEB) September 13, 2016
iPhotonix, an industry innovation leader for the virtualization of Optical Access technologies announced today that Algona Municipal Utilities headquartered in Algona, Iowa has selected the iPhotonix iVolve platform to bring the industry's most advanced line of fiber-optic access technologies and gateway solutions to customers in its serving territories.
"The iPhotonix iVolve ONT platform supports AMU's commitment to provide the best communications, information, and entertainment services to its customers now and into the future. The flexibility of the iPhotonix solution is very important to the continued progress of our Downtown Fiber Conversion Project," said Lowell Roethler communication superintendent with AMU. The platform utilizes Software and Hardware Optical Access Solutions that are fully certified, standard compliant and most importantly open, creating options and flexibilities never offered before.
"iVolve focuses on cost effective, revenue generating high-speed fiber-optic technology that can easily integrate with existing applications or be deployed in new communities and developments, as seen now with AMU's continuing fiber deployments," said Jeff Mulqueen, deputy chief executive officer and vice president of sales and business development with iPhotonix. "We are excited our technology can help Algona Municipal Utilities expand its market and provide superior connectivity and value to its customers."
Fiber Optic services are increasingly being delivered by Municipal Utilities to support their serving communities demand for Gigabit Services. The iPhotonix iVolve Platform accelerates the delivery of such services today while being NFV/SDN ready for tomorrow.
About Algona
Algona Municipal Utilities provides water, electric, cable tv, internet and cellular services to Algona, IA.
For more information visit http://www.netamu.com/
About iPhotonix
iPhotonix is a Richardson, Texas based company and is the leading emerging technology provider for the virtualization (SDN/NFV) of the optical access and transformation occurring throughout the globe in the residential, business, enterprise and mobile backhaul markets. iPhotonix is advancing open and modular software platforms that simplify network operation complexity, enables multi-vendor hardware deployments, and seamlessly connects the physical and virtual network elements. iPhotonix augments its optical access offering with its powerful and agile iPhotonix Virtual Network (iVN) platform that enables communication service providers to create network managed services for a fraction of the cost and time it takes to deploy traditional managed services. iPhotonix has a rich history of innovation, R&D experience and delivering reliable solutions for communication services providers. Our solutions are tested and deployed by many CSPs around the world.
For more information visit: http://www.iphotonix.com